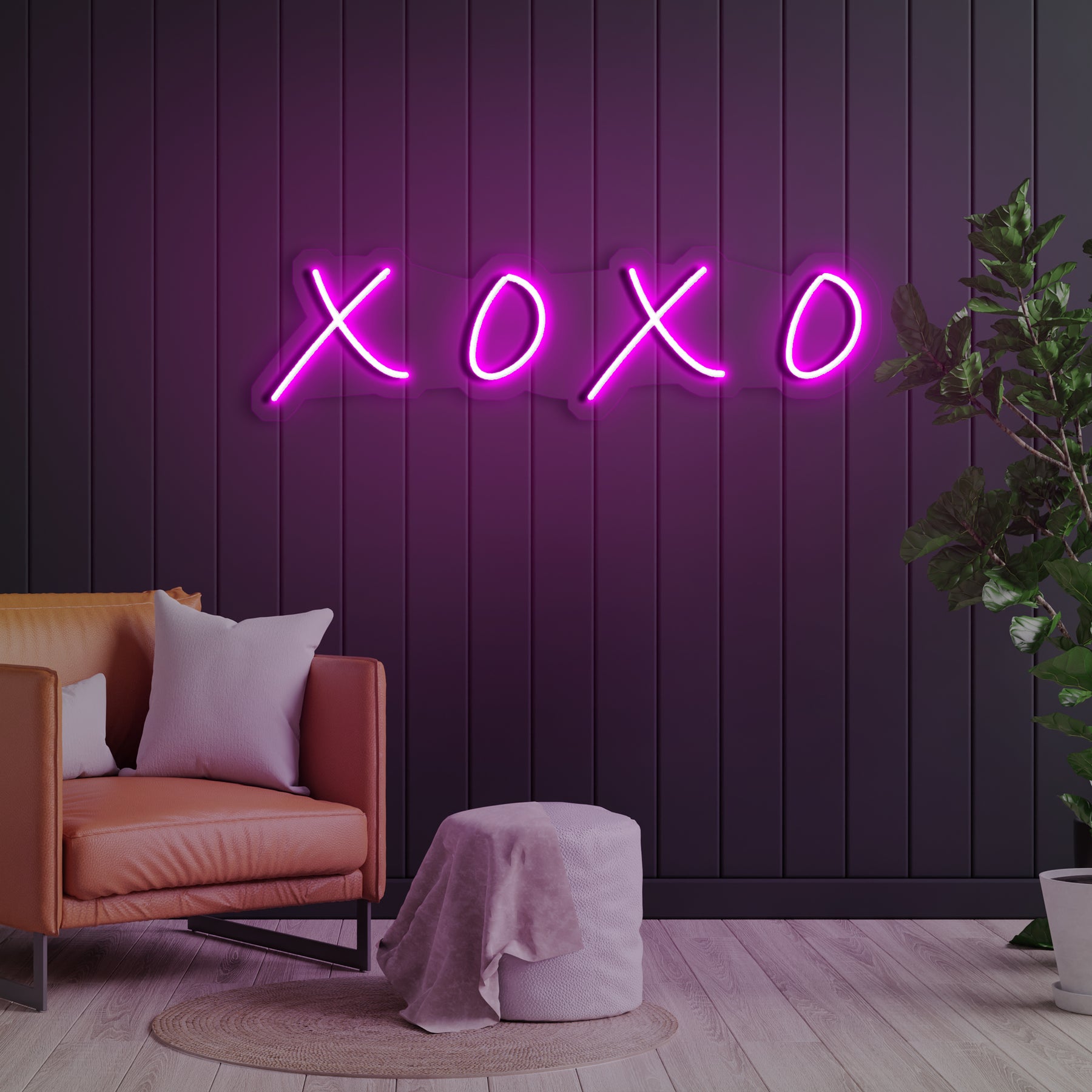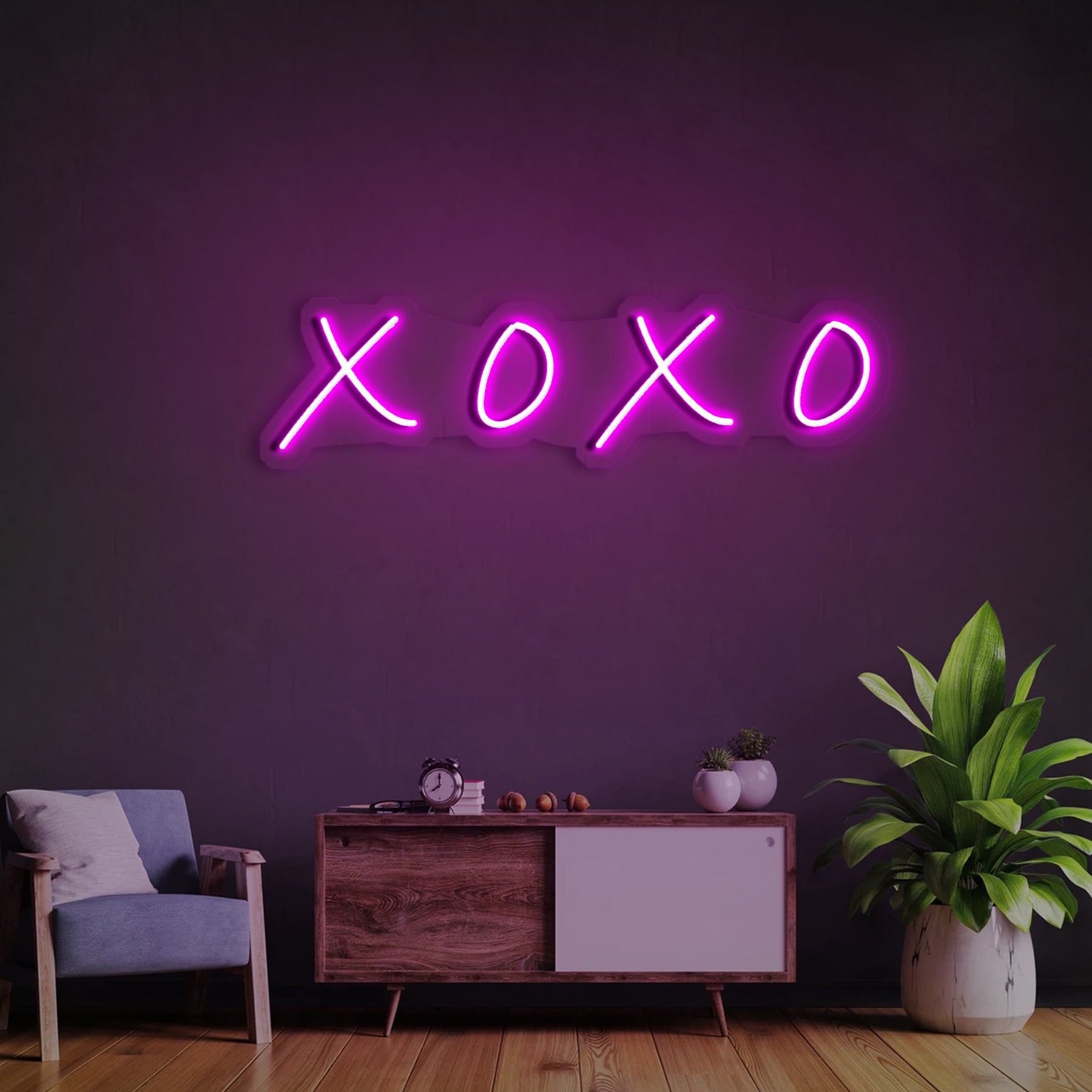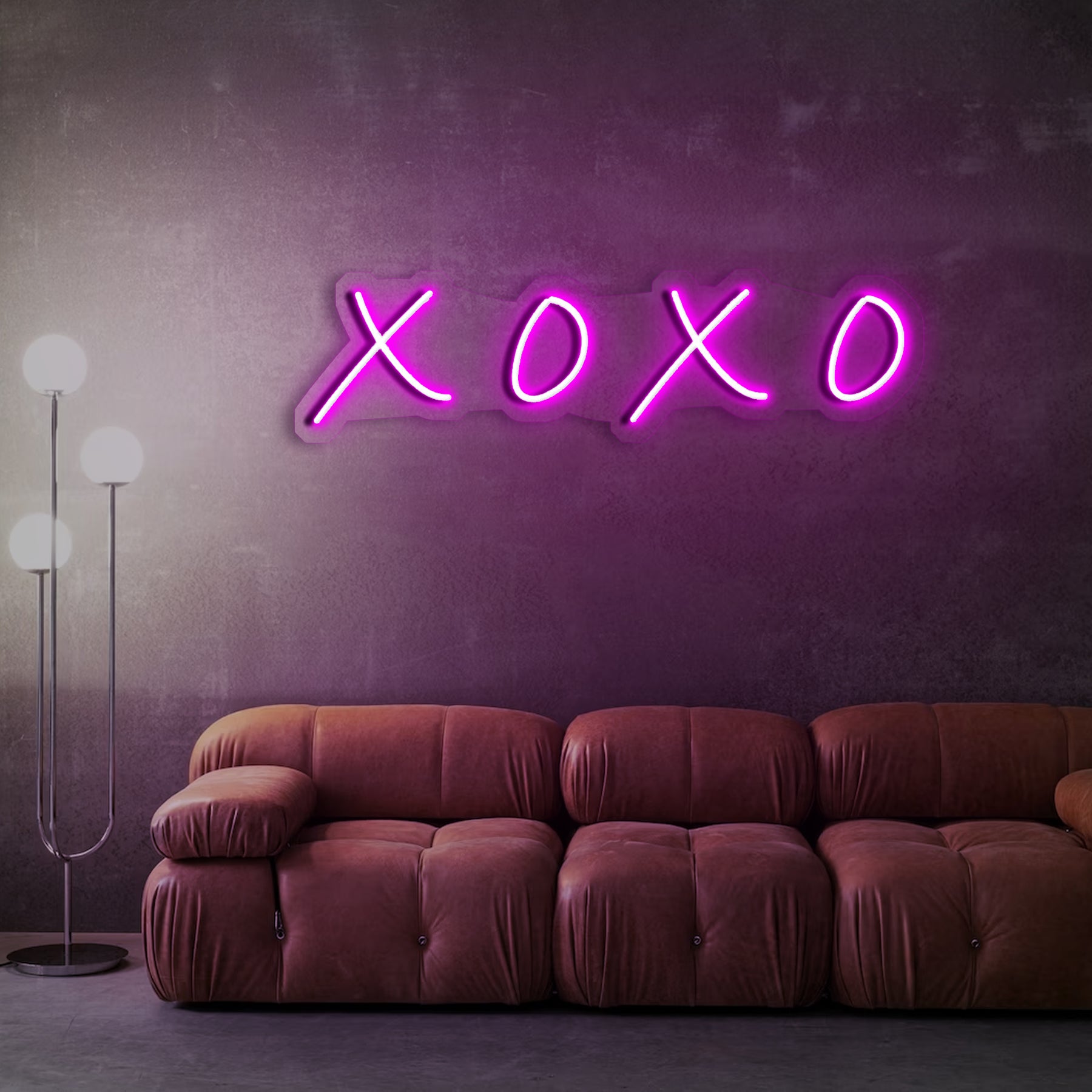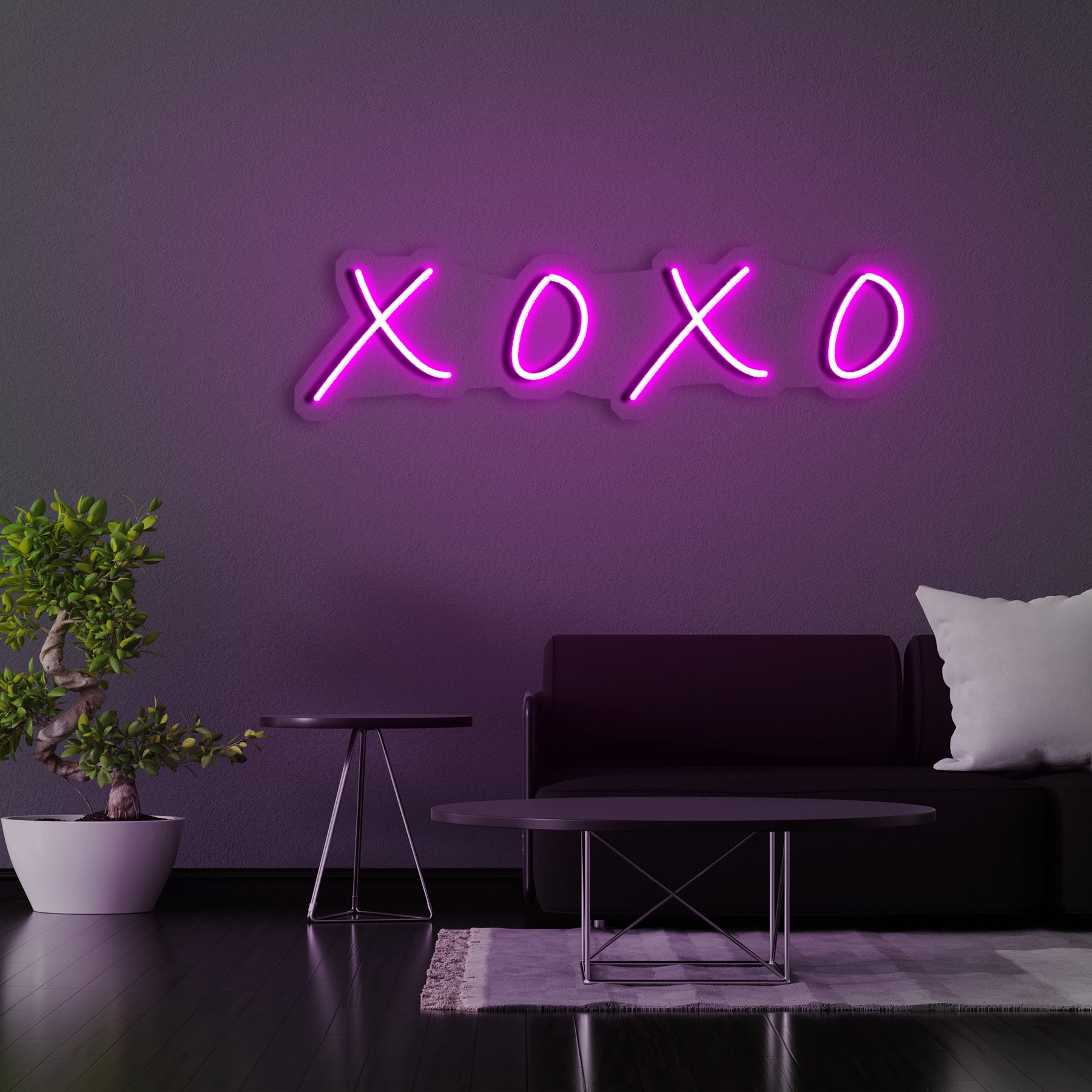 XOXO Neon Sign For Home Decor & Wedding
XOXO neon sign is a neon pattern that carries the meaning of love between the couple. It can be used to decorate weddings, parties that need romance or rooms in the house.
Meaning of XOXO Neon Sign
XOXO is a popular neon sign used to express love and affection. The Xs represent hugs and the Os represent kisses. This symbol has been around for centuries, but it has become increasingly popular in modern times due to its association with pop culture.
The XOXO neon sign is often used as a decoration in bars, restaurants, and other public spaces. It can also be seen in many films and TV shows as a symbol of love and friendship. The neon XOXO sign is an iconic representation of affection that can be used to show someone how much you care about them without having to say it out loud.
Some neon signs aesthetics suitable for home decor:
>>> Discover more: It Was Always You Neon Sign | For Your One And Only Soulmate

Can I customize the XOXO
neon light

by myself?

You can completely led sign custom if you like. However, the price will depend on the difficulty of the design.
Font
If you are wondering about font for neon sign, don't worry, we have nearly 30 fonts for you to choose from. You will indeed create your perfect neon light.
Sizes
The minor neon light cheap we provide start at 60 cm (2 ft), while the largest ones reach over 300 cm (10ft). Just let us know if you require a particular size, and we'll try our best. When choosing neon sign sizes, you should consider a few factors about the space you intend to hang it to design the best neon signs.
Color
At the Orant Neon, customers can choose from 25 neon sign colors. There are a total of 11 colors. When the neon light is off they are white and when the light is on it will show the correct color. The other 10 colors still retain their color even when the lights are off (just not as bright).
>>> Explore more: It Was All A Dream Neon Sign | Turn Out It's Not Real
Decor ideas with XOXO neon light sign?
You can decorate XOXO neon light in any space you want. However, hanging them in bedroom, living room and marriage proposal would be great.
For bedroom
Are you looking for a unique and creative neon sign bedroom ideas? Look no further than the XOXO neon light sign. This eye-catching sign will instantly add a modern and stylish touch to any bedroom. It's perfect for adding a romantic atmosphere or simply making your space look more vibrant.
Plus, it can be easily mounted on walls or placed on shelves, tables, and more. With its bright colors and unique design, the XOXO neon sign is sure to be a great addition to any bedroom!
For living room
Adding a neon XOXO sign is great neon sign ideas for living room. This bright and bold sign will add some extra flair to any room, making it look fun and inviting. Not only that, but the XOXO symbol is also a reminder of love and affection, so it can be a great addition to any home. With its vibrant colors and illuminated design, this neon sign is sure to make your living room stand out from the rest.
For marriage proposal
XOXO neon light sign is a symbol of love, romance and kisses. So there would be no better fit for it to appear in your marriage proposal. Under the shimmering light, you will definitely receive "Yes" from the opponent.
Shipping Information
All orders are processed and ready to be shipped within 5-7 business days upon receipt of payment. Orders are not shipped or delivered on weekends or holidays.
| | | |
| --- | --- | --- |
| Shipment method | Delivery Time | Shipment cost |
| Standard | 7-14 Business Days | FREE |
| Express Shipping | 5-10 Business Days | $75 |
Please note: If your order has any other changes, the delivery time will be later than expected corresponding to the number of days waiting for order adjustment.
Relevant products:
There are many cool ideas that you can apply to decorate the XOXO neon sign. If you want to create your own neon sign, then don't hesitate to contact Orant Neon!