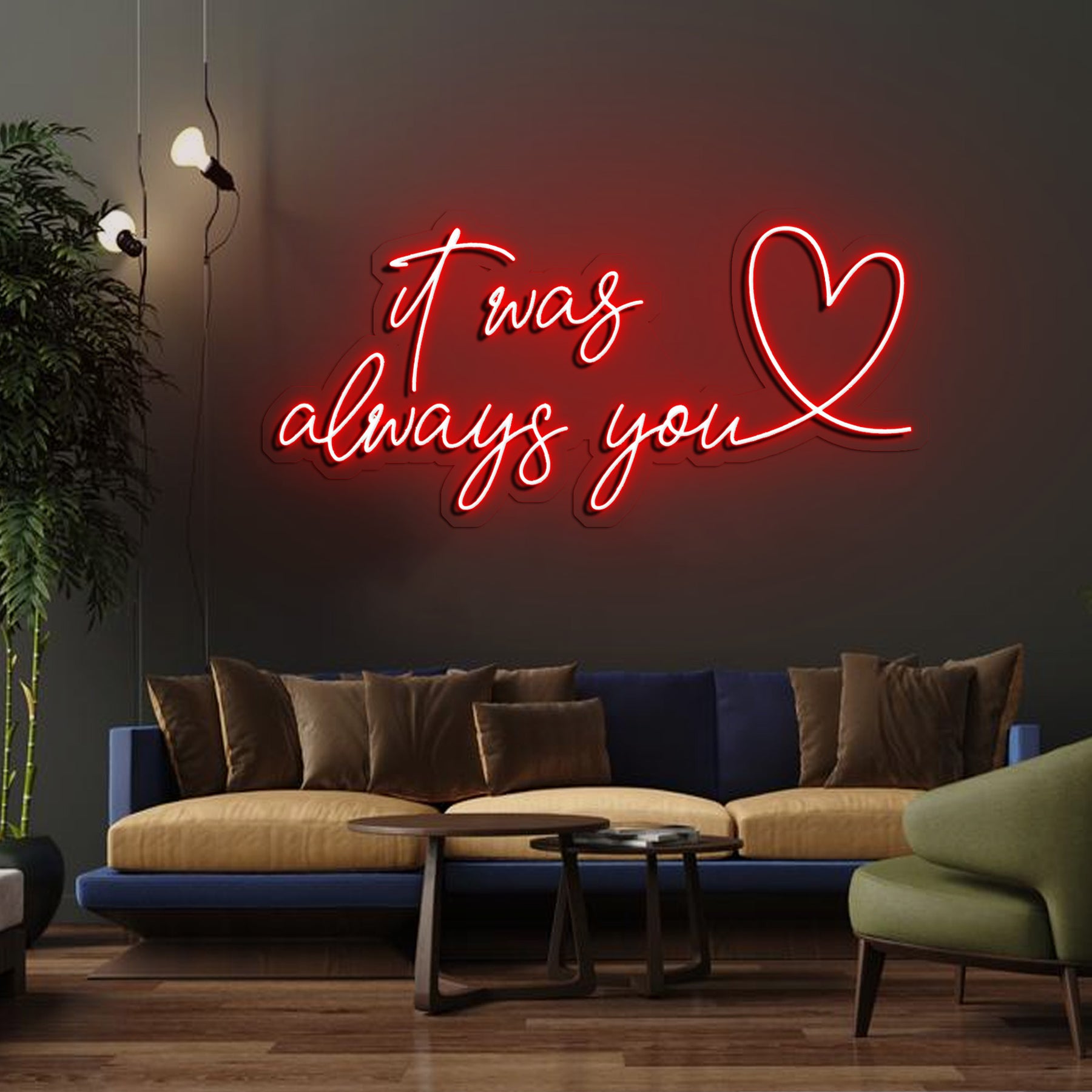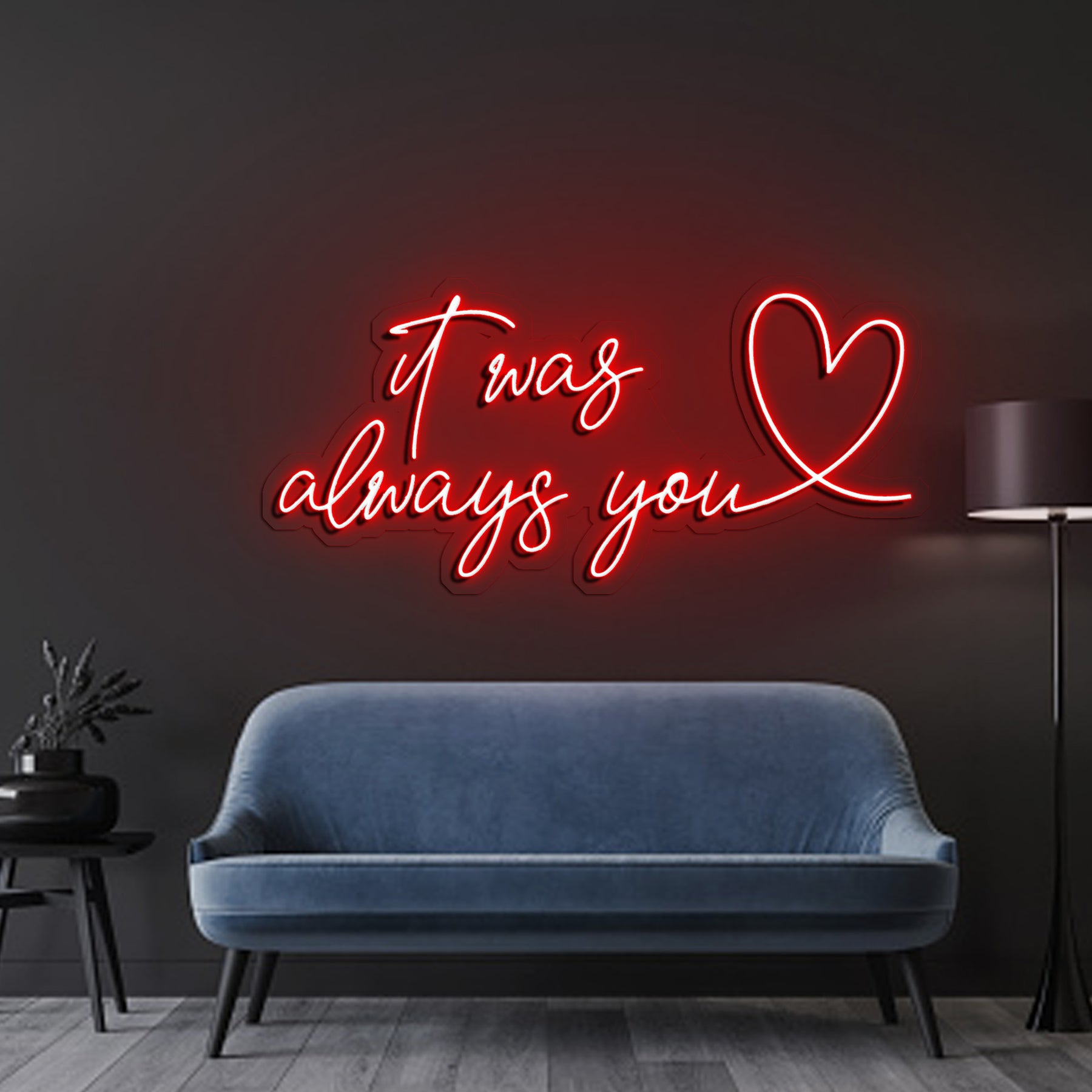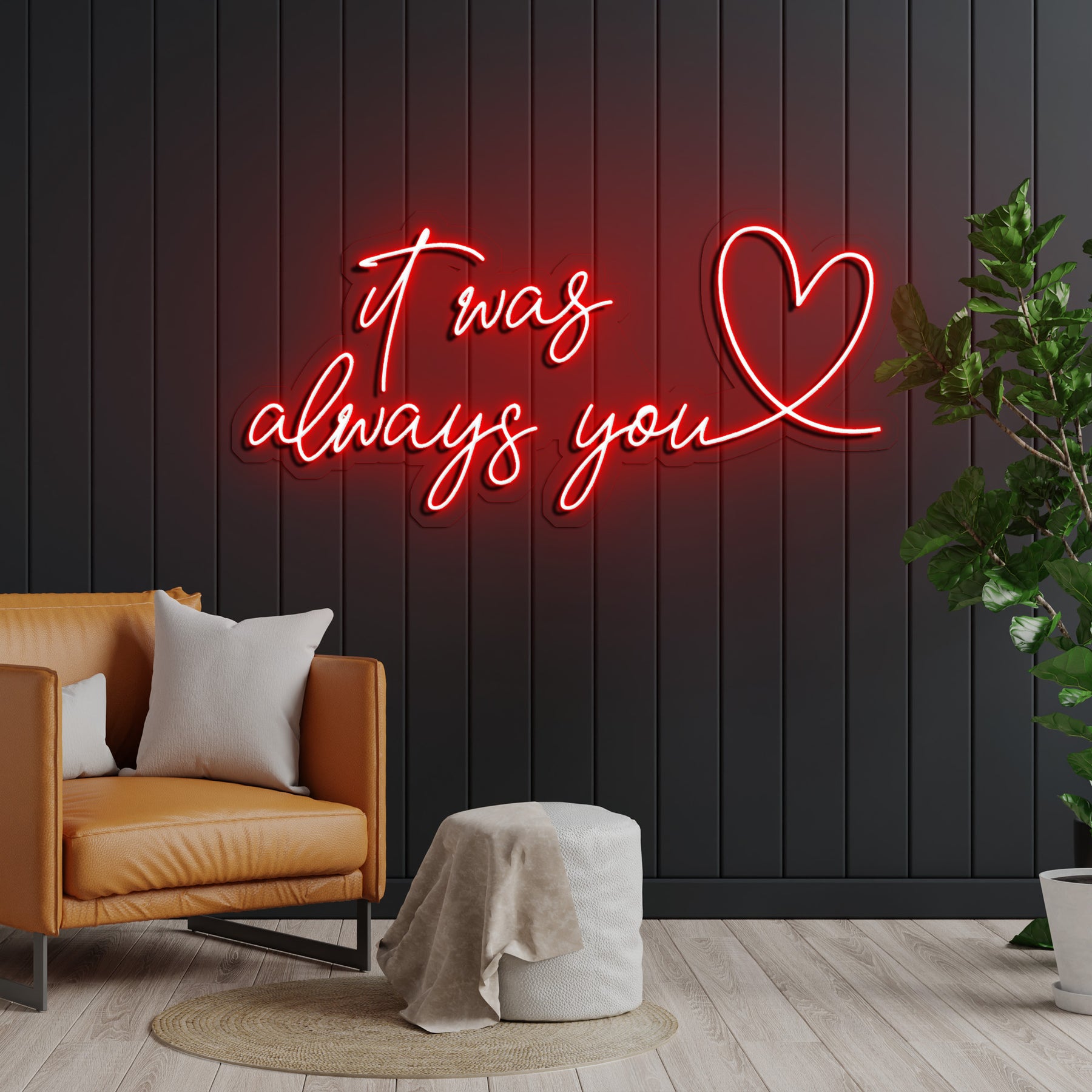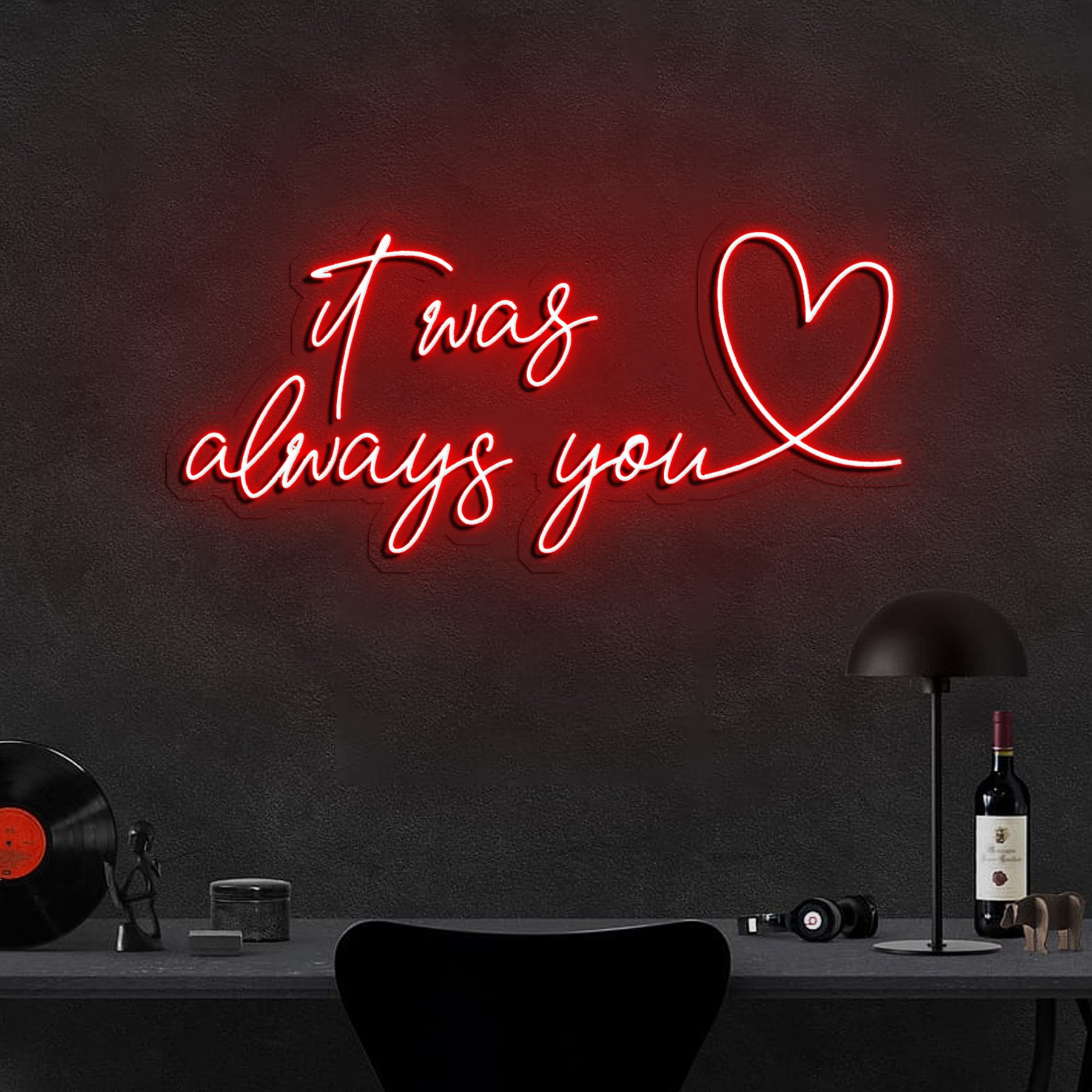 It Was All A Dream
Backing Style:
Cut to Shape
Description

Check out that It Was All Just A Dream neon sign from Orant Neon. With this stunning sign, you can make a statement in the decor of any space and create the atmosphere you've always desired.
It's just a dream, it'll be over soon. The sign reminds you of the difference between dreams and reality. It's a beautiful scene ahead, but you woke up; it was just a dream.
>>> Refer: Aesthetic neon signs - Light up your room with aesthetic neon signs

Tech specifications of neon sign
Size: Neon lights custom

as your request (Minimum size of a letter is 4CM)
Flexible

Size Neon Sign:

(Width x Height): Dimensions (6 x 12mm) or (8 x 15mm)

Neon Light

Flex Jacket

: White coat (White display off) / Color jacket (Color display off)

Neon Color LED

: Red, Blue, Green, Orange, White, Warm white, Light pink, Yellow, Lemon yellow, Ice blue, Purple, Pink

Next round

: 5mm . Acrylic Sheet

Acrylic board colo

r: Transparent/black/color

Guarantee

: 24 month

Backboard shape

: Cut to Shape, Square Back, Invisible Acrylic

LED Power Adapter

: Standard 230v or 110v LED power adapter

AC power plug

: EU / UK / AU / US plug

Main part

: Acrylic sheet, Neon flex, Power supply, Installation accessories

Transparent cable

: Approx. Length 2m (from LED sign)

AC power cord

: Approx. 1.5m long (from transformer)

Installation method

: Mount (on the wall) or Hang by rope (on the ceiling)
It Was All Just A Dream neon custom ideas
Do you have any unique idea for the It was all just a dream neon sign? Orant Neon can bring your imagination to life with neon light design.
What colour options are available?
We have a selection of 12 colours for our LED neon sign. Those colours are: red, green, blue, teal, pink, light pink, purple, yellow, orange, ice blue, white & warm white. On request, we also provide RGB Multicolor Changing LED signage.
Can I use my font?
On the website, you may use our pre-installed typeface. If you'd like a special font, contact us, and our designers can help you make a design that works with your font's capabilities.
FAQs about neon It Was All Just A Dream sign
Neon signs It Was All Just A Dream

battery operated
We have the battery pack option for your custom design if suitable. The battery-operated sign will make it highly portable and give you the flexibility to use it versatile.
The price of It Was All Just A Dream neon lights
The price can differ according to the font, size, level of design intricacy, and overall length of Neon utilized. We are pleased to provide you with a price if you contact us by phone at (678) 679-7836 or by email at custom@orrantneon.com.
What's the energy consumption of a neon sign?
The lamp "It was all a dream" has about 50,000 hours of lighting with extremely impressive colours on average. This means that if you run the lights for 5 hours a day, the energy consumption can last up to 30 years.
Are your neon signs easy to hang and set up?
Neon lights are easy to hang and install, just choose a space on the wall & use the stainless steel bracket to transform your space.
Where to buy It Was All Just A Dream sign?
If you want to buy an "it was all a dream" neon light high-quality for your home or business; Orant Neon can help you with that. We offer pre-made lights and also let you customize them to fit your specific needs. We have happy customers everywhere:
Shipping Information
All orders are processed and ready to be shipped within 5-7 business days upon receipt of payment. Orders are not shipped or delivered on weekends or holidays.
| | | |
| --- | --- | --- |
| Shipment method | Delivery Time | Shipment cost |
| Standard | 10-14 Business Days | FREE |
| Express Shipping | 8-10 Business Days | $35 |
Please note: If your order has any other changes, the delivery time will be later than expected corresponding to the number of days waiting for order adjustment.
Related products:
It was all a dream neon sign is perfect for anyone who wants to add a touch of dreamy mystery to their décor. The vibrant, eye-catching, and elegant light makes it the perfect addition to any room and space. The sign is available at Orant Neon. Get yours now!