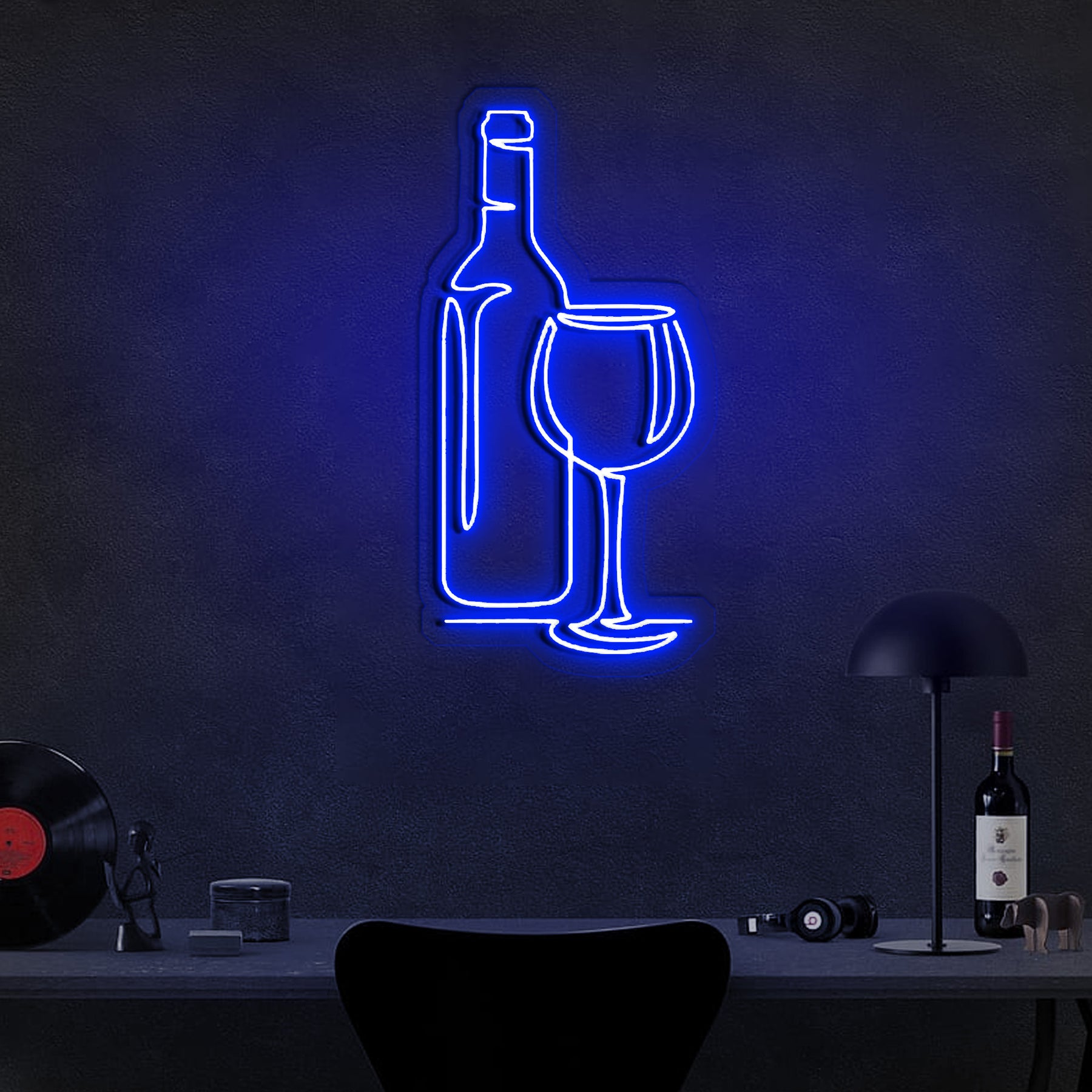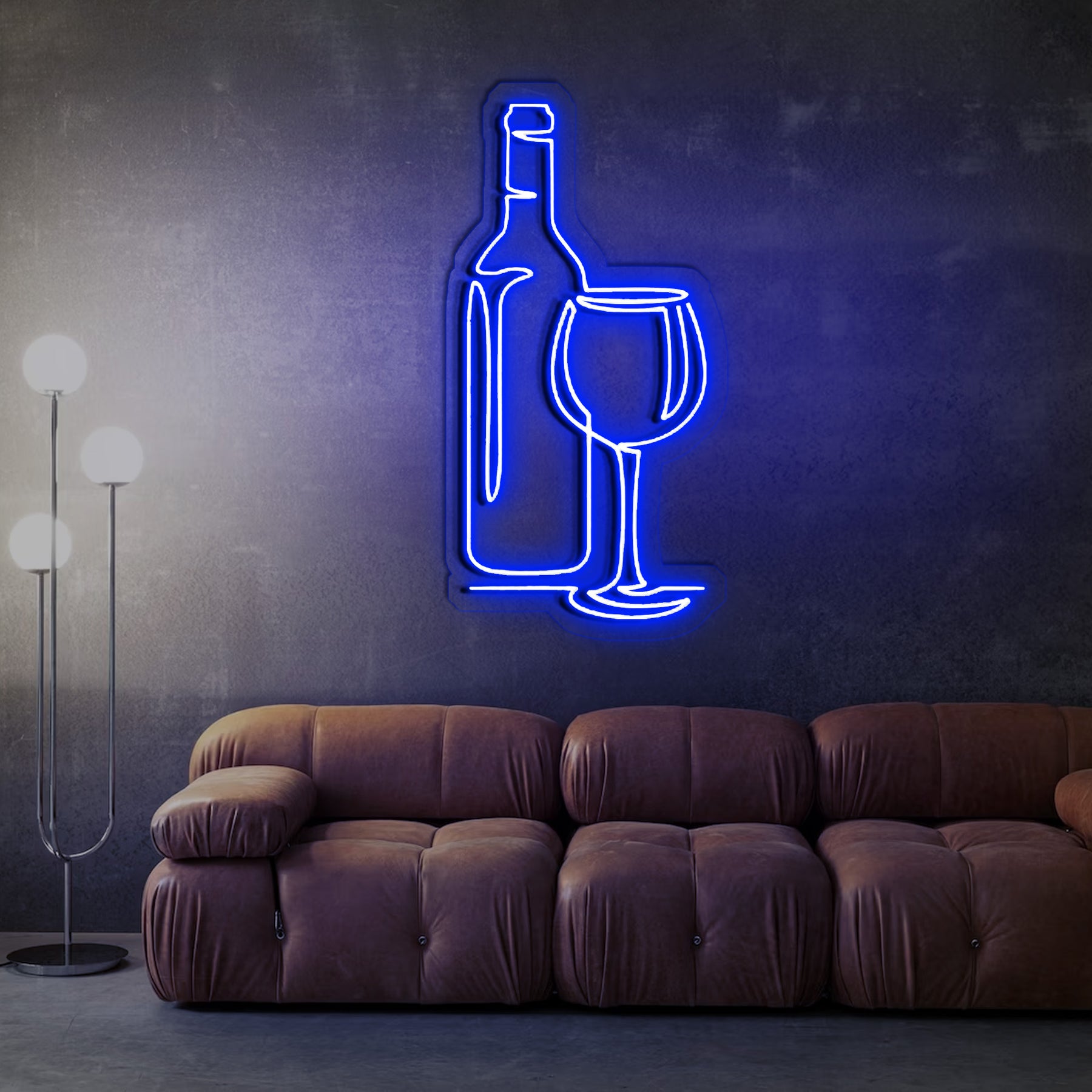 Wine Neon Sign | Perfect Choice For Bar & Home Bar
Modern home design is increasingly using the Wine neon sign. You will like this Wine light up sign from Orant Neon if you enjoy drinking wine. Installing it is simple. It can be erected wherever you like.
>>> Discover more: Custom bar sign neon - Lit up your bar with unique neon sign
Why should you have a Wine neon sign in your home?
People hang them in their kitchens and living rooms to provide a nostalgic touch. It improves the appearance and appeal of a location or a space. Neon sign ideas are really a perfect decoration for any space in the house.
Unlike other traditional sources of illumination that can be too bright or harsh in tone- what you see is how things look -neon gives off soft glowing light, which makes viewing these magnificent pieces enjoyable even when they're turned on all night long
Wine neon sign for sale - Perfect idea for your Bars & Restaurants
Wine lovers rejoice! There's now a plethora of Wine neon signs that you can purchase to show your love for the drink.
Wine bar neon sign
Whether you're hosting a party or just enjoying a quiet night at home, wine is always a good choice. But what if you could make your wine-drinking experience even better? With this neon light cheap, you can! This fun and festive sign are perfect for any wine bar, cellar, or man cave.
Wine Tasting neon sign
A neon sign now lets everyone know what your favorite pastime is. The "Wine Tasting" neon sign is perfect for your home bar or wine cellar. This fun and festive sign will surely get you in the mood for some vino.
Wine & Dine neon sign
Who doesn't love wine and dining? Good food, good drink, and good times are on the way. It gives a sense of anticipation and excitement. When you see this light up Wine sign, you know your evening is about to get a lot better.
Some great neon signs to decorate your bar or home bar:
>>> Refer: Let's Budweiser neon sign be an icon in your bar
Custom neon lights service in Orant Neon
Orant Neon offers get custom neon signs, so you can create a one-of-a-kind sign that perfectly represents your style. And what could be more perfect for a wine lover than a Wine bar neon sign? Whether you want your neon Wine signs to be playful and fun or sleek and elegant, Orant Neon can make it happen.
When you need a beautiful and functional sign, there is no better choice than Orant Neon. Our Texas-based company was created by passionate neon lovers who wanted to use their experience in design for excellent neon signs!
>>> Discover more: Bud Light neon sign creates unique light
FAQs about Wine neon sign
Here are some frequently asked questions about the Wine neon signs. You may want to take note of these.
How much does it cost to run a Wine neon sign?
LED neon signs are more efficient than traditional ones. They also have fewer associated risks, so they're an excellent choice for those who want to keep their energy costs low.
So, is the neon Wine glass sign cheap? You can get a custom Wine light up sign for as little as $100! The cost varies depending on the font, sizing, and design complexity.
What can I do if my

neon Wine sign

not working?
Orant Neon's 24-month warranty ensures that you will be covered for any electrical problems. The contract will be voided for inappropriate use.
What color options can I make for my Wine glass neon sign?
Whether you're looking for neon sign colors to advertise your company or want some bright lights in your room; we've got what it takes. Our range includes 12 different colors. We also offer Multicolour Changing LED signs that can change colors and light effects with the touch of a button.
Some popular neon sign colors that you can refer to:
Can I use any font I like or only the preset fonts?
While there are many different font for neon sign, some work better than others. We recommend using fixed-line width typefaces because they can be accurately represented with Neon's graphics.
Shipping Information
All orders are processed and ready to be shipped within 5-7 business days upon receipt of payment. Orders are not shipped or delivered on weekends or holidays.
| | | |
| --- | --- | --- |
| Shipment method | Delivery Time | Shipment cost |
| Standard | 10-14 Business Days | FREE |
| Express Shipping | 8-10 Business Days | $35 |
Please note: If your order has any other changes, the delivery time will be later than expected, corresponding to the number of days waiting for order adjustment.
Similar products:
A Wine neon sign is a perfect decor to add some bustle to your bar. It comes complete with an easy installation guide and mounting hardware for your convenience. Give your business the boost it needs with neon sign shop Orant Neon today!