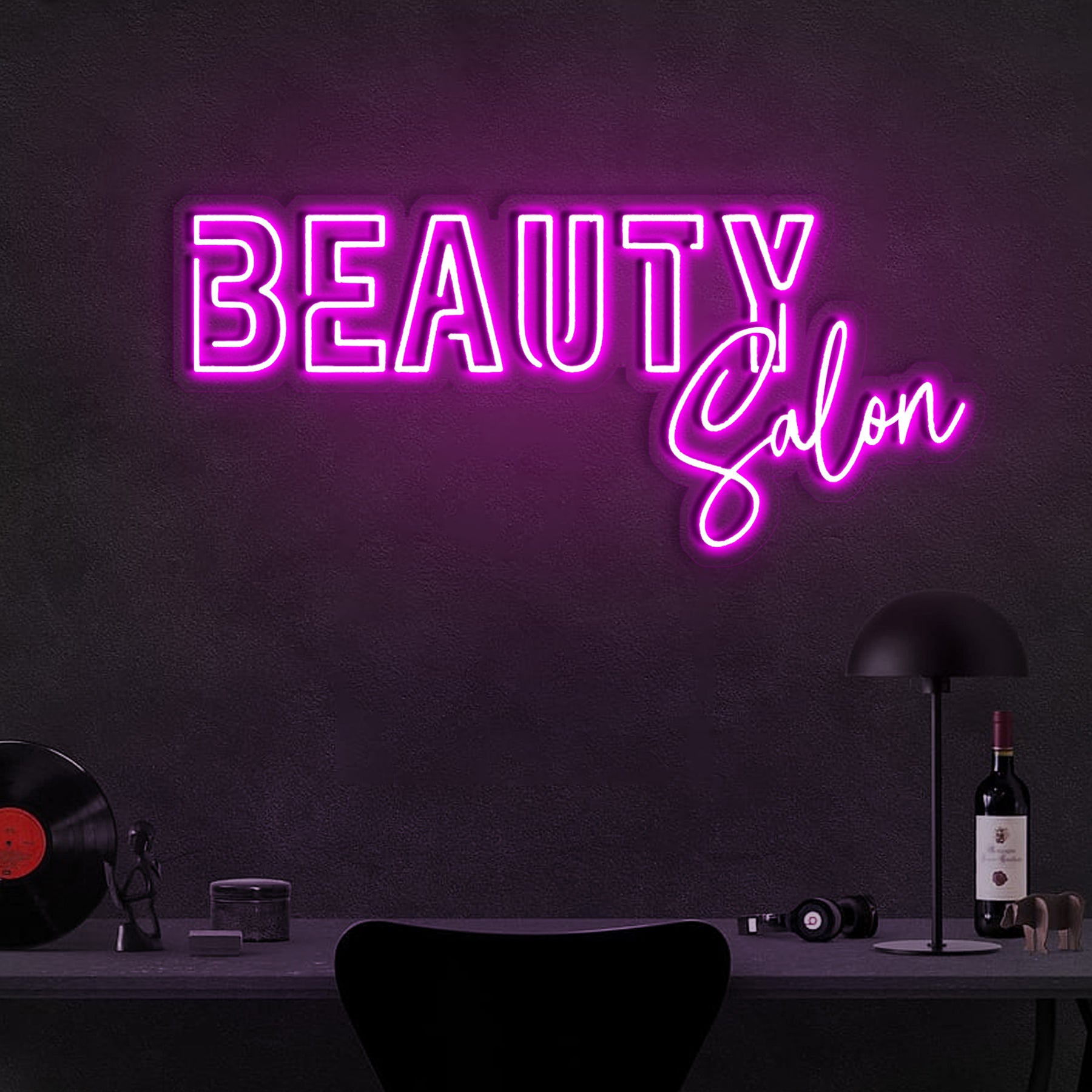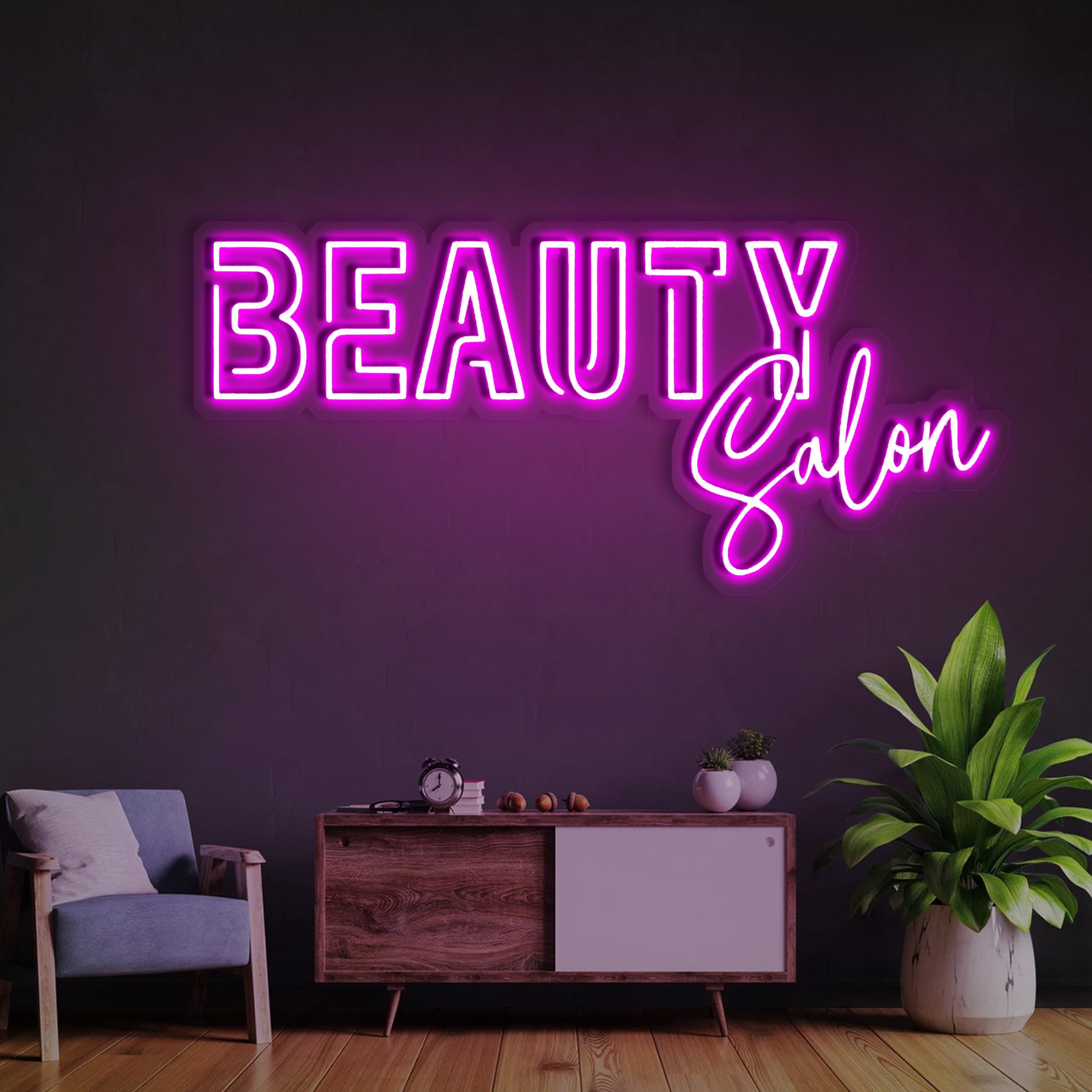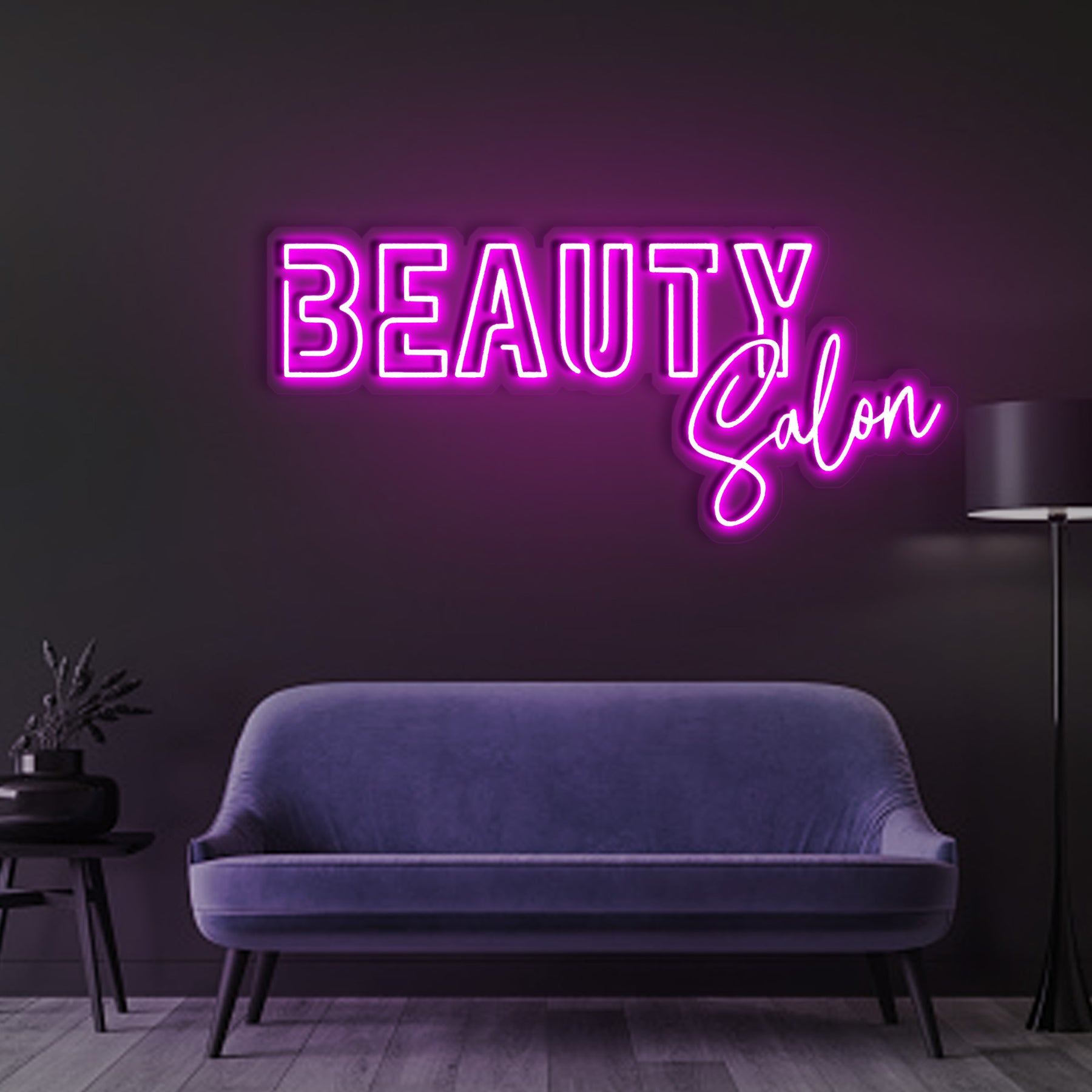 Beauty Salon Neon Signs | Glamorize Your Salon
Let us glamorize your salon with our beauty salon neon signs. Get these brilliant neon LED for your store to convey a lively and enthusiastic atmosphere quickly. Our LED neon lights decor will undoubtedly ensure that your salon shines as brilliantly as our neon lights.
Why should you decorate your salon with neon signs?
Every shop requires a prominent LED sign to draw in potential clients. It's perfect to attract attention and create a unique scenery for your salon. Our beautiful sign is cheap and energy-effective. It's easy to install and has a long lifespan. You can renew the store and renovate your business outlook with LED signs.
LED neon for beauty salon

collection

You might consider installing a neon light to improve your salon's appearance. We are sure you will discover the ideal design for your beauty salon with many options.
Hair salons
Nothing beats a marvelous bright neon light to draw attention to your hair salon when people are strolling or driving past. This sign reminds everyone that love is in the hair. With this stunning neon sign, your barbershops/hair salons can attract wonderful customers!
Nail salon
Nails did baby! What's next? There is so much more to a neon sign for a salon than simply decoration! Its uplifting colors create a mood that will make your customers appreciate their stay and want to return! Let's beautify your nail salon like you would your nails.
>>> Refer: Neon Sign Nails Ideas For Decor Beauty Salon

Customize beauty salon neon sign
Our goal at Orant Neon is to make your dreams for neon signage a reality. No matter how simple or complex the design is, we can produce any neon sign for your beauty salon. Our unique neon sign will give your salon a unique flair.
Font
We can design a neon sign in the shape of your favorite font specifically for you. We recommend using fixed-line width font for neon sign like script and sans-serif. If there is a particular typeface that you are intent on using, our team of designers would be willing to help.
Color
Besides font, you can get neon custom name sign with your favorite color. We have a total of 25 colors. Some are white when the symbol is off and colored when it is on. The remaining jacket covers the tube and displays the color even when the sign is turned off.
Size
We provide a range of neon sign sizes for our signage. The minor neon signs we provide start at 60 cm (2 ft), while the larger ones reach over 300 cm (10ft). Only a limited amount of cutting and twisting of the neon is possible. If you need a custom size, please get in touch with us.
Price of neon beauty salon sign
The price may change depending on how large and intricate the design is. Thanks to our facilities and offices in the US, China, and the UK, we can make custom neon signs for you at a factory price.
Where can I get neon signs for the beauty salon?
Orant Neon provides free delivery to all countries. You can get yourself a pre-made sign which is available on the website. Contact us for unique custom-made neon signs such as your brand logo and images, and our designers will get back to you as soon as possible.
Shipping Information
All orders are processed and ready to be shipped within 5-7 business days upon receipt of payment. Orders are not shipped or delivered on weekends or holidays.
| | | |
| --- | --- | --- |
| Shipment method | Delivery Time | Shipment cost |
| Standard | 10-14 Business Days | FREE |
| Express Shipping | 8-10 Business Days | $35 |
Please note: If your order has any other changes, the delivery time will be later than expected corresponding to the number of days waiting for order adjustment.
Similar products:
Beauty salon neon signs unquestionably offer your spa and brand a more polished, professional appearance! So what are you holding out for? Get a unique neon sign now from Orant Neon and Illuminate the whole place in style. Your beauty salon will stay in the target of great customers.