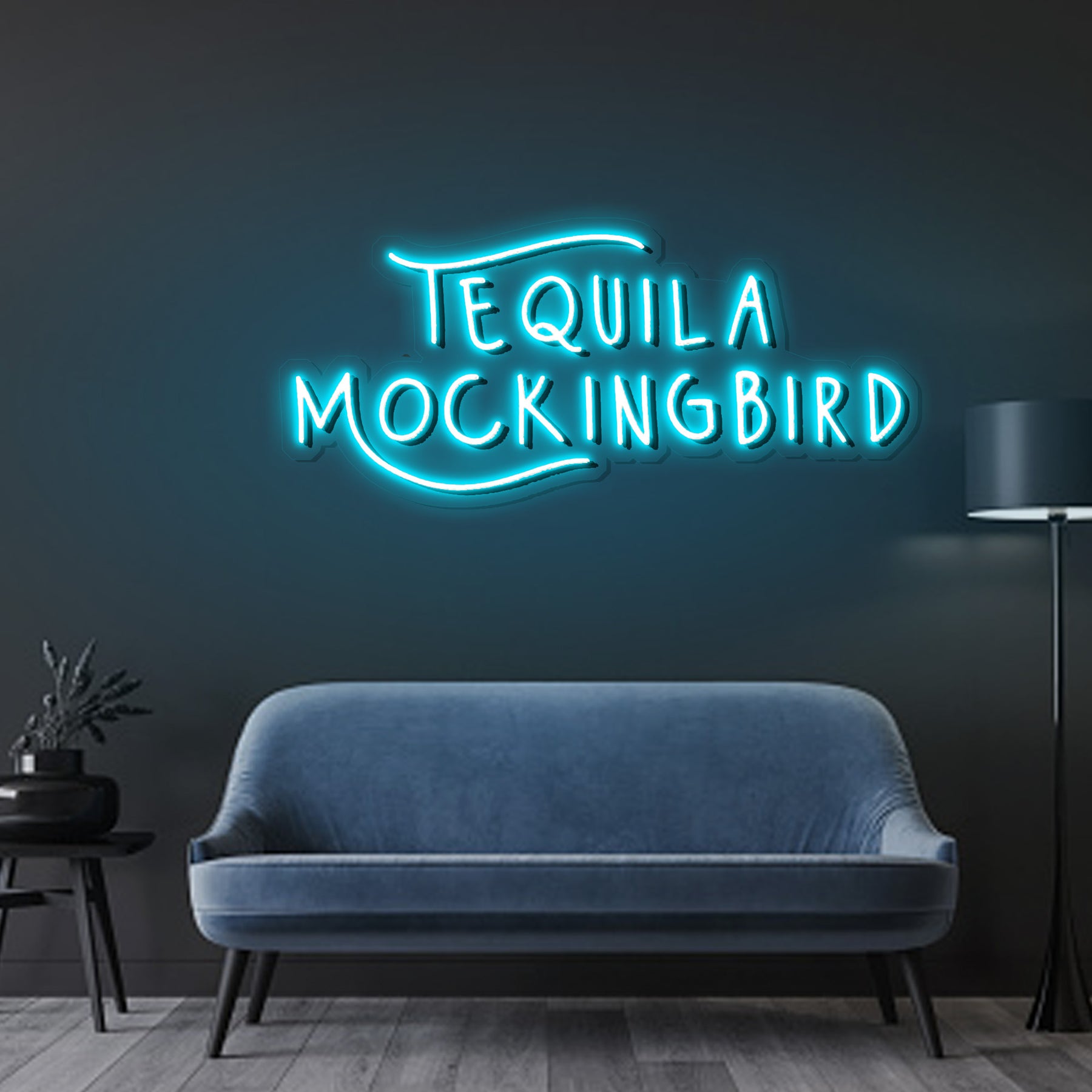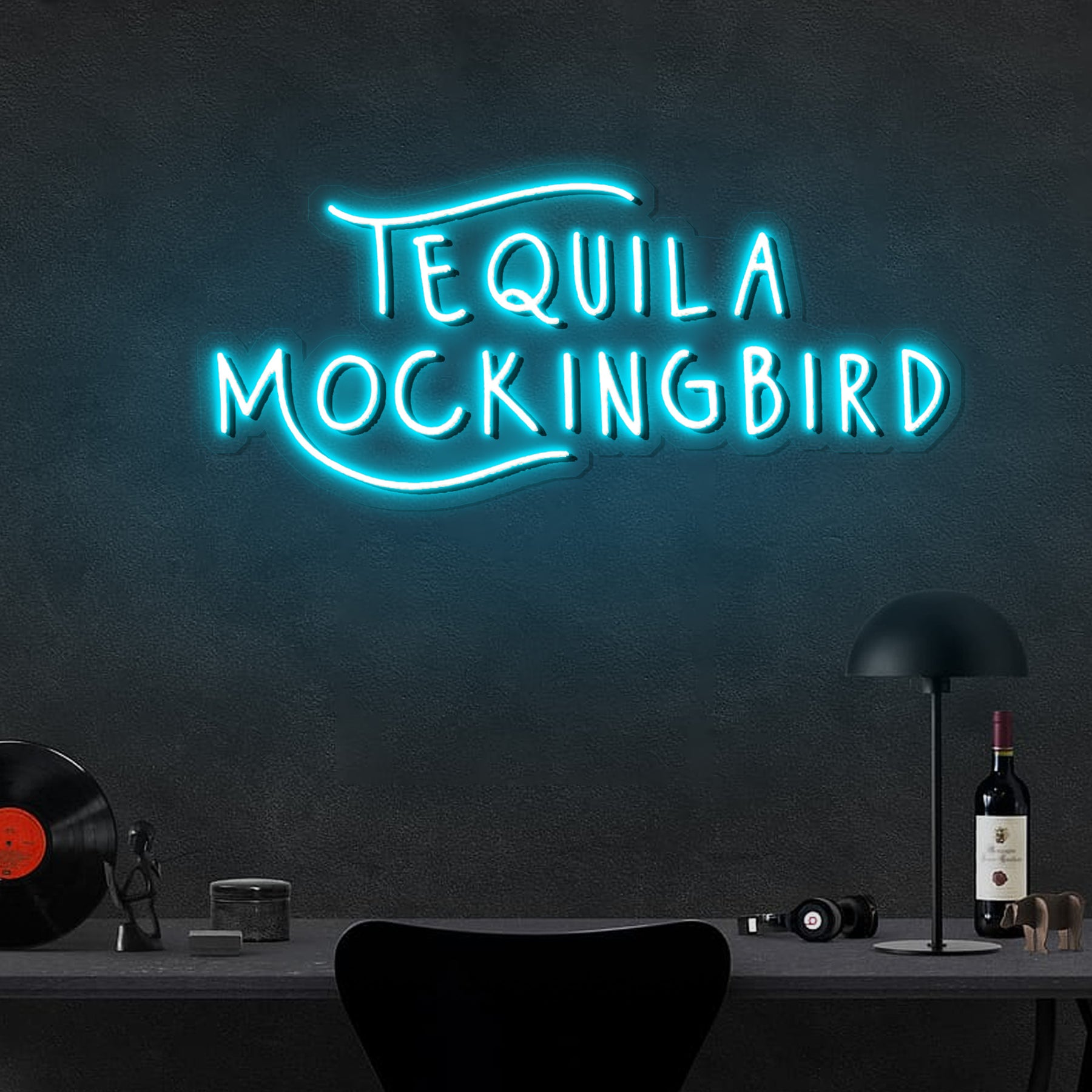 Tequila | Breath Of Mexican Glamor
Tequila neon sign is a trendy decor in bars, pubs or home bars. This neon sign is inspired by Orant Neon's famous strong alcoholic drink in Mexico. If you also love this drink, the Tequila light up sign is the perfect decor for the space.
Meaning of Tequila neon sign
Tequila neon light is one of the bestsellers in our neon sign bar collection. The sign symbolizes Mexican culture and history, which has been around since the Aztec empire. It is also one of the many symbols that represent Mexico's national drink - Tequila.
>>> Discover more: Let's Budweiser Neon Sign Be An Icon In Your Bar
Can I customize the Tequila neon lights by myself?
You can completely led sign custom if you like. However, the price will depend on the difficulty of the design.
Font
If you are wondering about font for neon sign, don't worry, we have nearly 30 fonts for you to choose from. You will indeed create your perfect neon light.
Sizes
The minor neon signs cheap we provide start at 60 cm (2 ft), while the largest ones reach over 300 cm (10ft). Just let us know if you require a particular size, and we'll try our best. When choosing neon sign sizes, you should consider a few factors about the space you intend to hang it to design the best neon signs.
Color
At the Orant Neon, customers can choose from 25 neon sign colors. There are a total of 11 colors. When the neon light is off they are white and when the light is on it will show the correct color. The other 10 colors still retain their color even when the lights are off (just not as bright).
>>> Explore more: Bud Light Neon Sign Creates Unique Light
In which spaces can I decorate Tequila light up sign?
You can decorate Tequila neon sign in any space you want. However, hanging them in bars, pubs, restaurants or home bars would be great.
For Business
Of course, if you are running a bar or pub business, the Tequila light up sign is too suitable. It will make your space more luxurious and brilliant than ever. Or if you are looking for a business neon sign for an alcoholic beverage shop, this sign is also suitable for decoration.
For Living Room
Many families focus on neon sign ideas for living room. Because this is the place to welcome guests to play and where the family gathers. Tequila light up sign is also a pretty reasonable decor for this space, you can try.
For Kitchen
Are you looking for neon sign kitchen ideas? Tequila neon sign is the perfect choice. If your kitchen has a small bar for everyone to enjoy wine or drinks, this neon sign's presence will increase the space's romance.
Shipping Information
All orders are processed and ready to be shipped within 5-7 business days upon receipt of payment. Orders are not shipped or delivered on weekends or holidays.
| | | |
| --- | --- | --- |
| Shipment method | Delivery Time | Shipment cost |
| Standard | 10-14 Business Days | FREE |
| Express Shipping | 8-10 Business Days | $35 |
Please note: If your order has any other changes, the delivery time will be later than expected corresponding to the number of days waiting for order adjustment.
Relevant products:
Tequila neon sign has received the love of many alcoholic drink lovers, especially the love for Mexican culture. Tequila neon light brings romance and glamor to any space. Go to neon sign shop Orant Neon and buy it now!