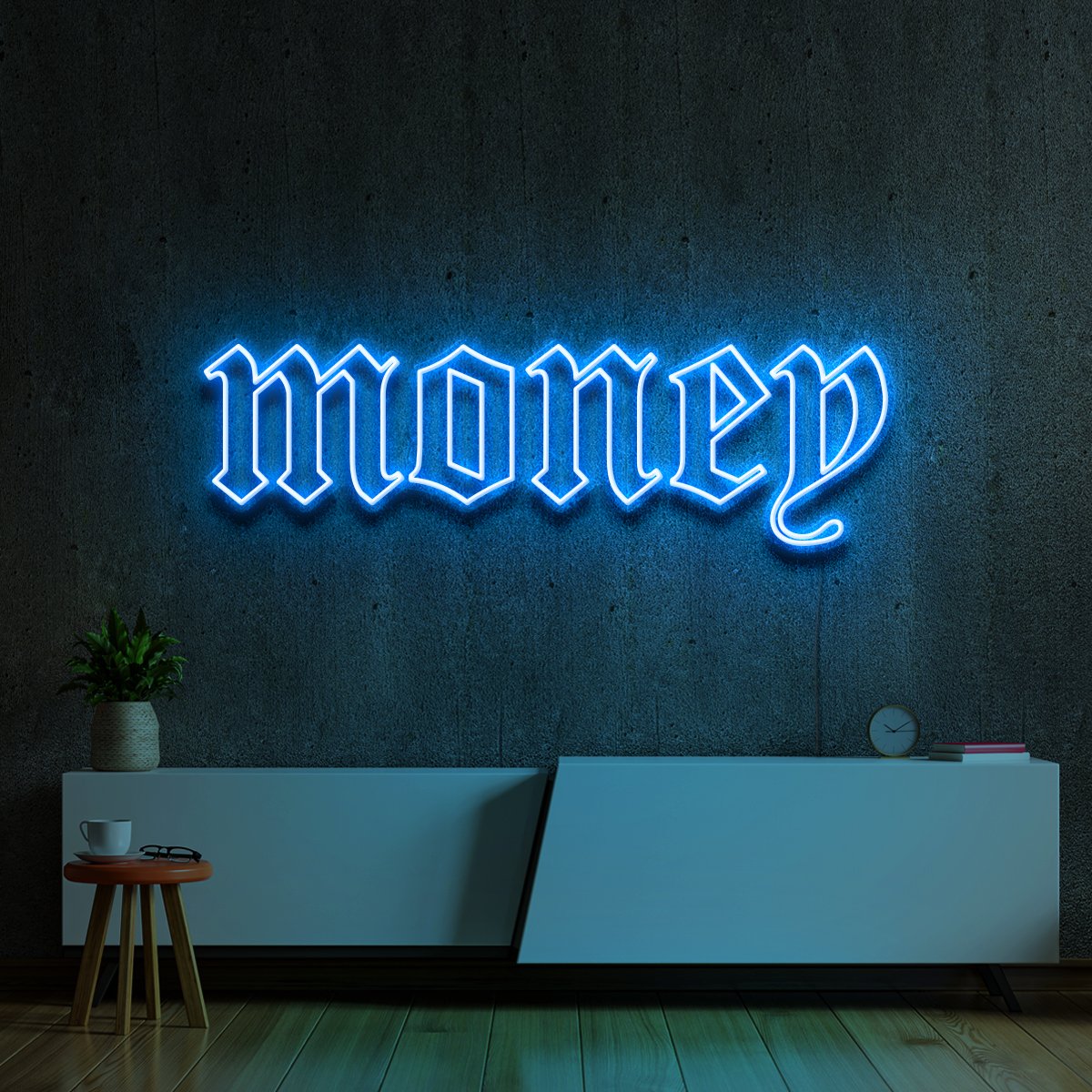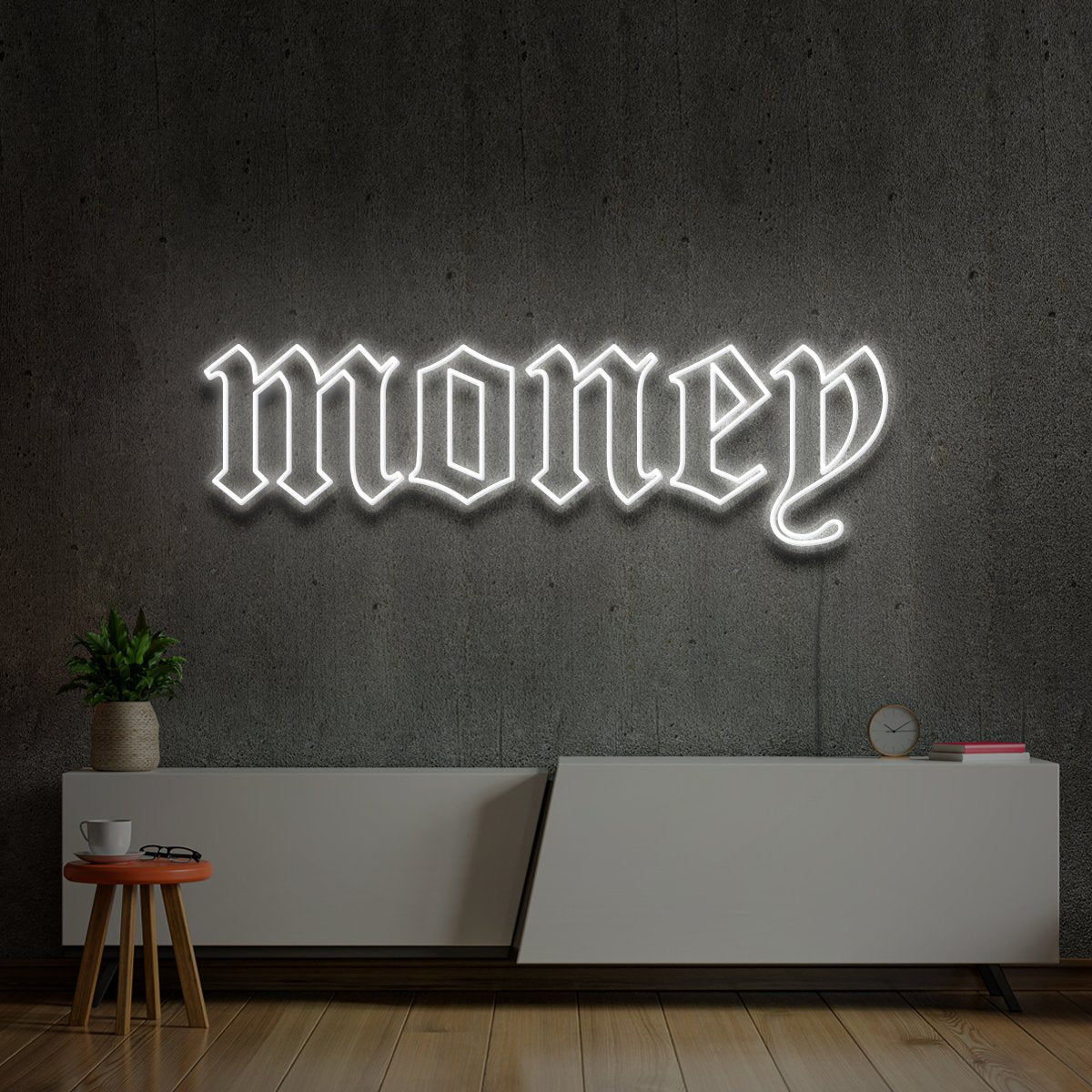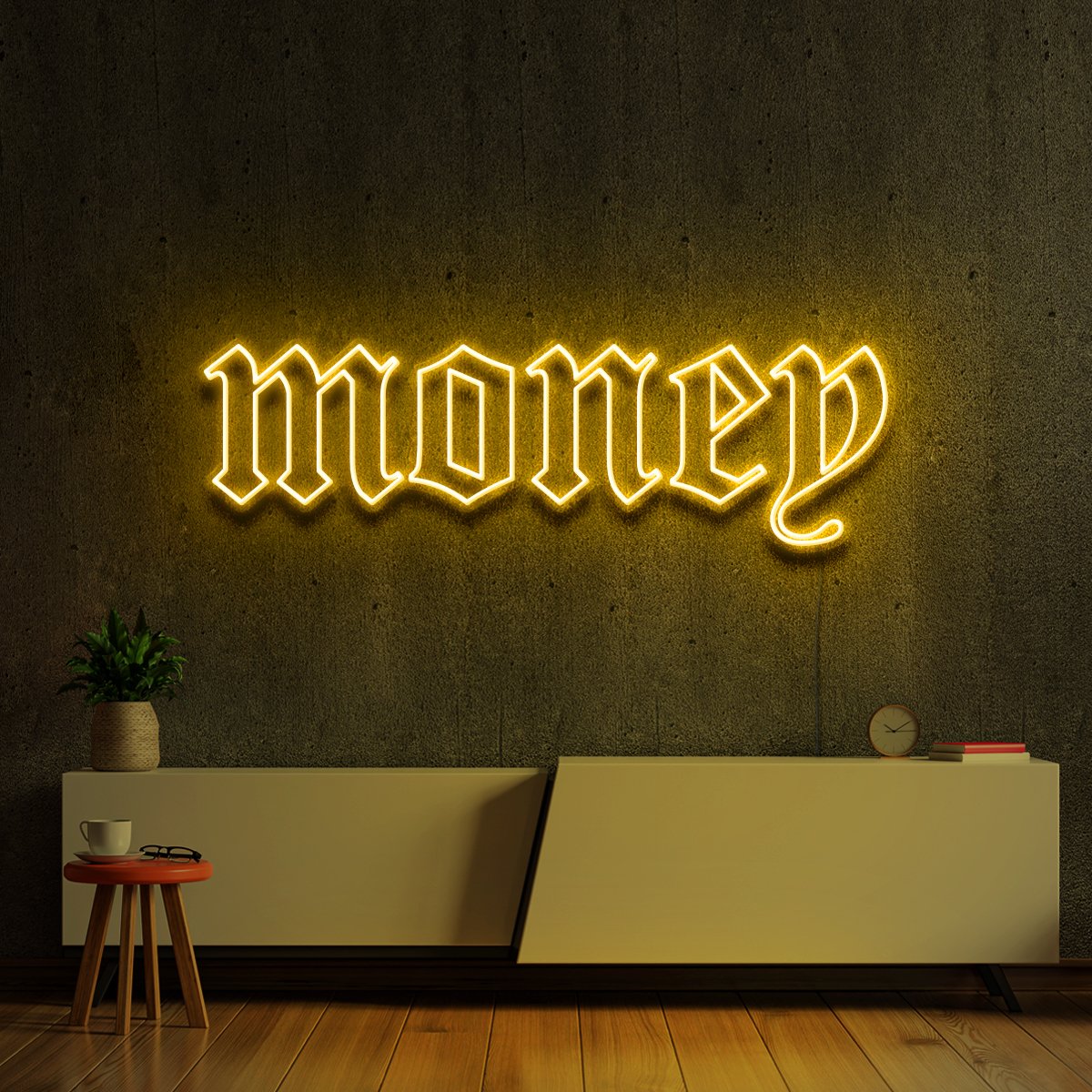 Money Neon Sign | Luxury In Your House
Adding more luxury to your space with a Money neon sign. This sign of Orant Neon will be an inspiration for you every time.
>>> Explore more: Motivation neon signs - Fill your room with encouraging vibes
The most creative Money neon sign for sale in Orant Neon
We have many beautiful and unique neon sign templates for you. Here are the featured products, please refer!
"Money" neon sign
A Money neon light is the best thing that could exist. A lovely sign will elevate your environment. This neon money sign would make the ideal wall-hanging sign for a bedroom, party decoration, or festival decoration. Purchase a Money neon sign to embrace the comfort and beauty of neon lighting.
"All Eye See Is Money" neon sign
Whether you're an aspiring businessman or simply a casual observer, there's something undeniably appealing about seeing those bright, blinking lights proclaiming "All Eye See Is Money." It's a reminder that, in the end, we're all chasing after the same thing.
"Take my Money" neon x acrylic sign
There's something about a neon light that just screams "TAKE MY MONEY!" Maybe it's the bright colors or the flashy animations. Whatever the reason, there's no denying that neon sign lights are associated with money. And that's exactly what makes them, so fun to look at!
"Money is The Motive" neon artwork sign
If you're looking for a neon sign that says it like it is, look no further than "Money is the Motive." It's sure to get people talking - and maybe even thinking about their motivations in life. Who knows, you might just find yourself reevaluating your priorities!
"Show me the money" neon sign
"Show me the money" is a popular phrase often used to indicate a demand for payment. In recent years, "show me the money" neon signs have become increasingly popular. These signs are often seen in barber shops, tattoo parlors, and other businesses that cater to a mostly male clientele. The bright colors and bold design are sure to turn heads, and "show me the money" will surely be a hit with customers.
"Need money for shoes" neon sign
At first glance, the "Need money for shoes" neon sign may seem like a simple joke. However, upon closer examination, the sign is quite clever. Neon lighting creates a sense of urgency, while the shoes symbolize wealth and couture. After all, we all just need a good pair of shoes at the end of the day.
"Need money for birkin" light up sign
What's the story behind the "Need money for birkin" neon sign? Some say it's a tongue-in-cheek statement about the high cost of luxury items. Regardless of its origins, the sign has become a popular fixture in many cities across the globe.
"Need money for real estate" neon light
There's no need to break the bank if you're in the market for a Money neon sign. You can find affordable Money neon sign for sale online. Whether you want a sign that says Need money for real estate", you can find a variety of money-themed signs to suit your needs.
"Need money for art" neon sign
There's something about a "Need money for art" neon sign that screams "hip." It's the perfect way to show off your artistic sensibilities while letting everyone know you're not afraid to ask for what you need. Whether it's displayed in your studio or your home, this sign is sure to get noticed.
>>> Discover more: Hustler neon sign - Break the delay

How to create a Money neon sign?
Have you been looking for the perfect neon sign? Or maybe your company logo needs some new lighting. Well, look no more because now there's an easy solution - custom neon sign in Orant Neon! With so many fonts and colors available on our website (and even artwork!), we're sure that one of them will be just what you need to advertise or show off whatever!
Font
If you are wondering about font for neon sign, don't worry, we have nearly 30 fonts for you to choose from. You will indeed create your perfect neon light.
Sizes
The minor neon light up signs we provide start at 60 cm (2 ft), while the largest ones reach over 300 cm (10ft). Just let us know if you require a particular size, and we'll try our best. When choosing neon sign sizes, you should consider a few factors about the space you intend to hang it to design the best neon signs.
Color
At the Orant Neon, customers can choose from 25 neon sign colors. There are a total of 11 colors. When the neon light is off they are white and when the light is on it will show the correct color. The other 10 colors still retain their color even when the lights are off (just not as bright).
How are custom Money neon signs priced?
If you're looking for a Money neon sign we can create one made just the way you want. Product can be made to order for any size or complexity you want. The price will depend on the design, the color used in your desired product, and how fast it needs delivery!
How does a neon sign work?
Our neon lights use electricity to operate. Therefore, you can use them for a long time at any event. When you order a product from us, we will send the 4.9ft transparent cord along with an additional 3-6 ft black cable to plug into your socket at home or office! You also get a free remote and dimmer so that any light setting is just a click away--perfect for when it's time to turn off after midnight work sessions.
Money neon signs decor ideas
Check out these awesome ideas if you're looking for cool neon signs to decorate your house!
Decorate the

Money neon signs

in your bedroom to light up the space.

Hang neon signs at the office to inspire and motivate employees.

Use neon signs in vibrant game rooms.
Shipping Information
All orders are processed and ready to be shipped within 5-7 business days upon receipt of payment. Orders are not shipped or delivered on weekends or holidays.
| | | |
| --- | --- | --- |
| Shipment method | Delivery Time | Shipment cost |
| Standard | 10-14 Business Days | FREE |
| Express Shipping | 8-10 Business Days | $35 |
Please note: If your order has any other changes, the delivery time will be later than expected corresponding to the number of days waiting for order adjustment.
Related products:
With good quality and eye-catching colors, the Money neon sign will be the best decoration item in your home. So what are you waiting for, stop by Orant Neon and get one to your private space.