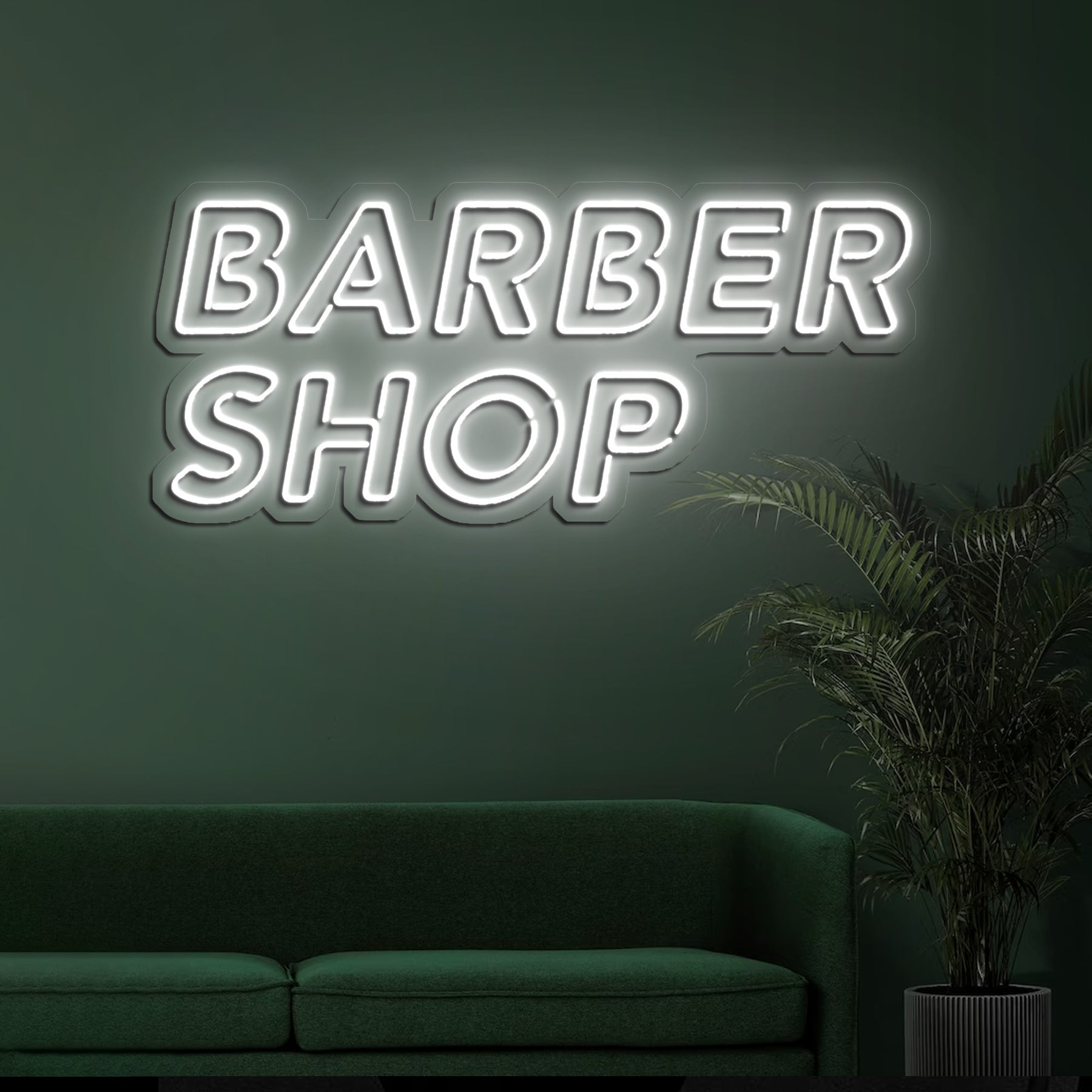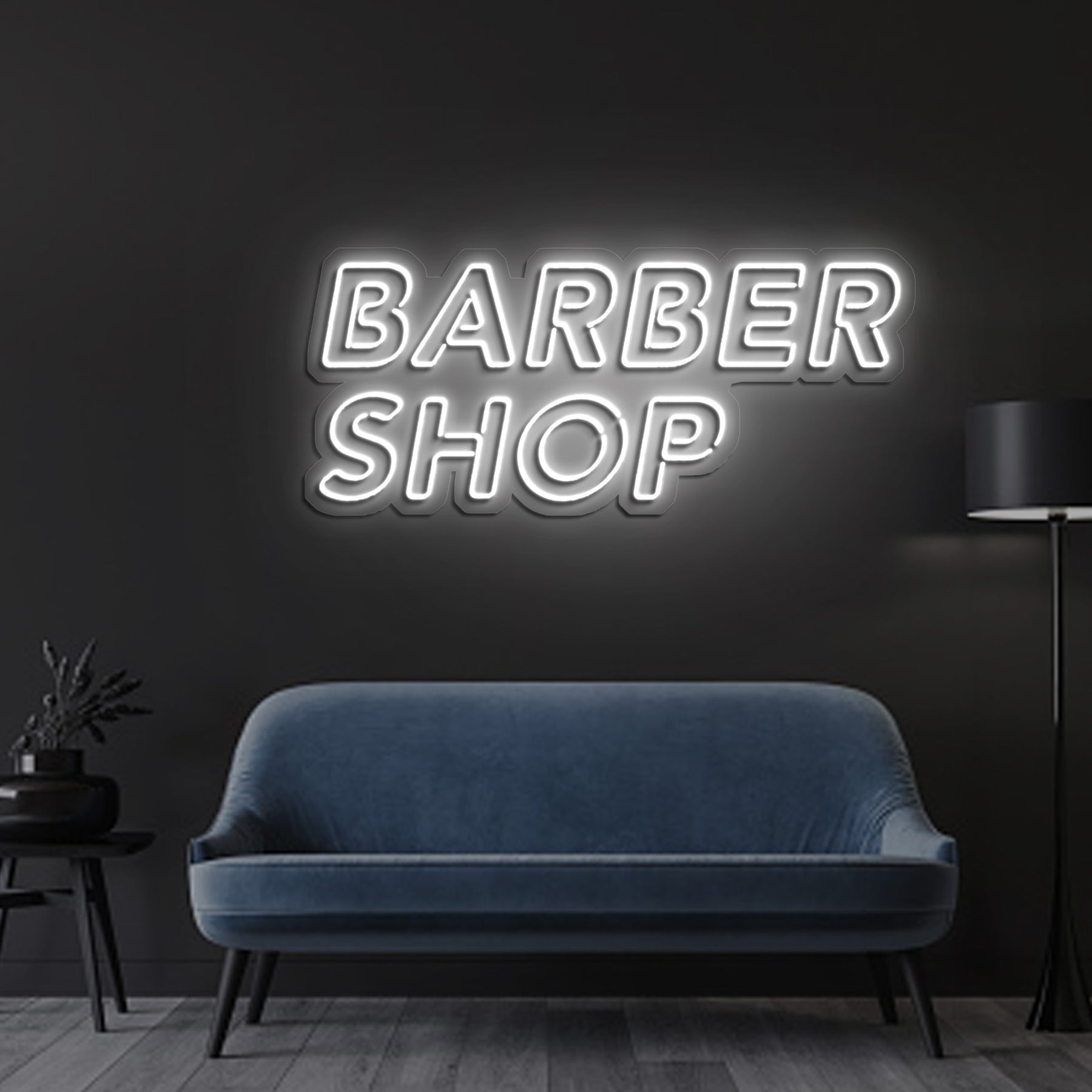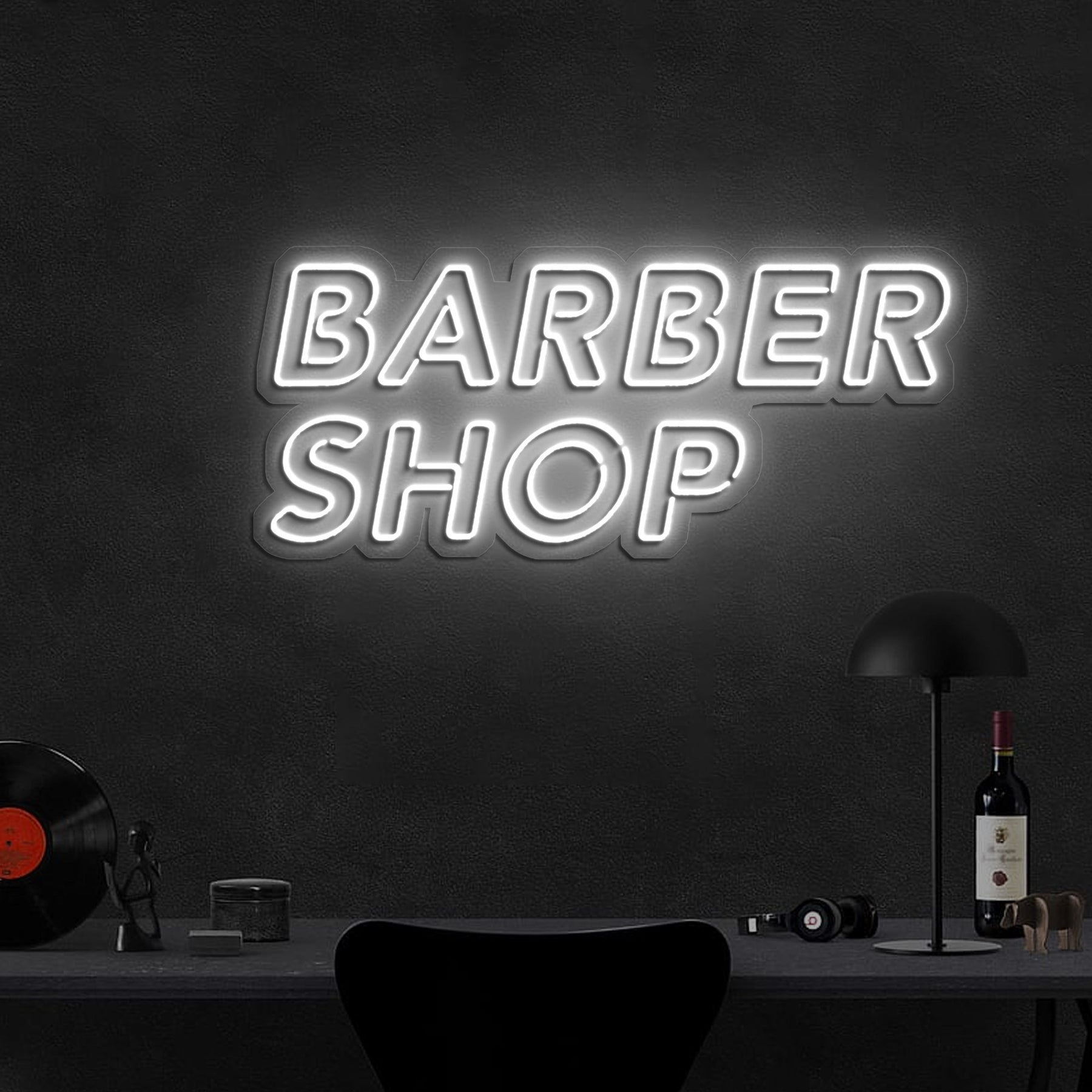 Barbershop Neon | Make your Salon Impressive
Want to impress customers when they come to your barber shop? Please use the barbershop neon sign of Orant Neon. This is definitely the most helpful item for barber shops today.
Bring neon to your barber shop
You picture gloomy, melancholy rooms with red brick accent walls and black leather salon chairs when you think about barbershop décor. This is one of the most loved products in our Hair salon neon sign collection.
Additionally, you'll discover many barbershops cover their walls with eye-catching art to offer their customers something interesting to look at. The whole style is completed by brilliant neon light signs, antique wall art, and vintage posters.
Can I custom my neon barber sign?
Are you on the lookout for the ideal neon sign? Alternatively, perhaps your company's logo requires updated illumination. You may stop searching since Orant Neon has a custom neon sign that is a simple option.
Font
We can create neon signs with various fonts such as Hesterica, Northwell, Beon, or Dolce Vita,... These are all eye-catching fonts and can be used in many events or spaces. Therefore, you can optionally choose neon sign font on the concept where it is decorated.
Color
You should choose eye-catching colors. Check out the vintage palette if your barber shop goes for this style. We have a total of 25 neon sign colors for you to choose from. 11 of them will be white when the light is off and show its correct color when the light is on, the rest will still show the color when the light is off but will not be as bright.
Size
Your custom barbershop neon sign can be made according to the required size. Our products range in sizes from 60cm to 300cm (from 2 ft to 10 ft). When choosing neon sign sizes, you should consider a few factors about the space you intend to hang it to design the best neon signs. To make detailed product requirements, send a direct message to Orant Neon for specific advice.
What do you need to know before buying neon lights?
What should you know about neon lights before buying them? Let's refer below!
How long does a neon barber sign last?
And our glass neon signs are the highest quality available. You may be sure they will endure for many years with appropriate maintenance because they are rated for 75,000 hours of continuous usage.
Additionally, they can be re-gassed (filled with new neon gas) if they ever do reach the end of their lives, so there's no need to be concerned that they will become unusable. You may thus be confident that Orant Neon will find what you're searching for, whatever it may be.
How does a barber neon sign work?
Our product is powered by electricity. As a result, you may use them for a long time. We will deliver the 4.9-foot transparent chord and an extra 3- to 6-foot black cable when you buy a custom neon product from us to connect to your outlet at home or work!
Additionally, you receive a free remote control and dimmer, making any light setting easily accessible ideal for turning off after late-night work sessions.
How much do barbershop neon signs cost?
You may purchase custom signage in any size or level of sophistication. Your selected product's design, color scheme, and delivery deadline will all affect the pricing.
Can you turn on a broken barber shop neon sign?
If the barber neon sign is broken, it will be challenging for you to fix it and get it working again. In this case, if the product is still under warranty, contact the distributor to find a satisfactory solution.
Barber shop sign ideas
Barbershop signs are suitable for any space in your barbershop. It will attract more customers to your service. You can put this sign on the wall or on the entrance door to show your friendly with customers.
Shipping Information
All orders are processed and ready to be shipped within 5-7 business days upon receipt of payment. Orders are not shipped or delivered on weekends or holidays.
| | | |
| --- | --- | --- |
| Shipment method | Delivery Time | Shipment cost |
| Standard | 10-14 Business Days | FREE |
| Express Shipping | 8-10 Business Days | $35 |
Please note: If your order has any other changes, the delivery time will be later than expected corresponding to the number of days waiting for order adjustment.
With a barbershop neon sign, you can make your barbershop will be more attractive. Besides, neon barber signs will become more effective service announcements than regular text signs. To design your neon sign, contact Orant Neon at our website!