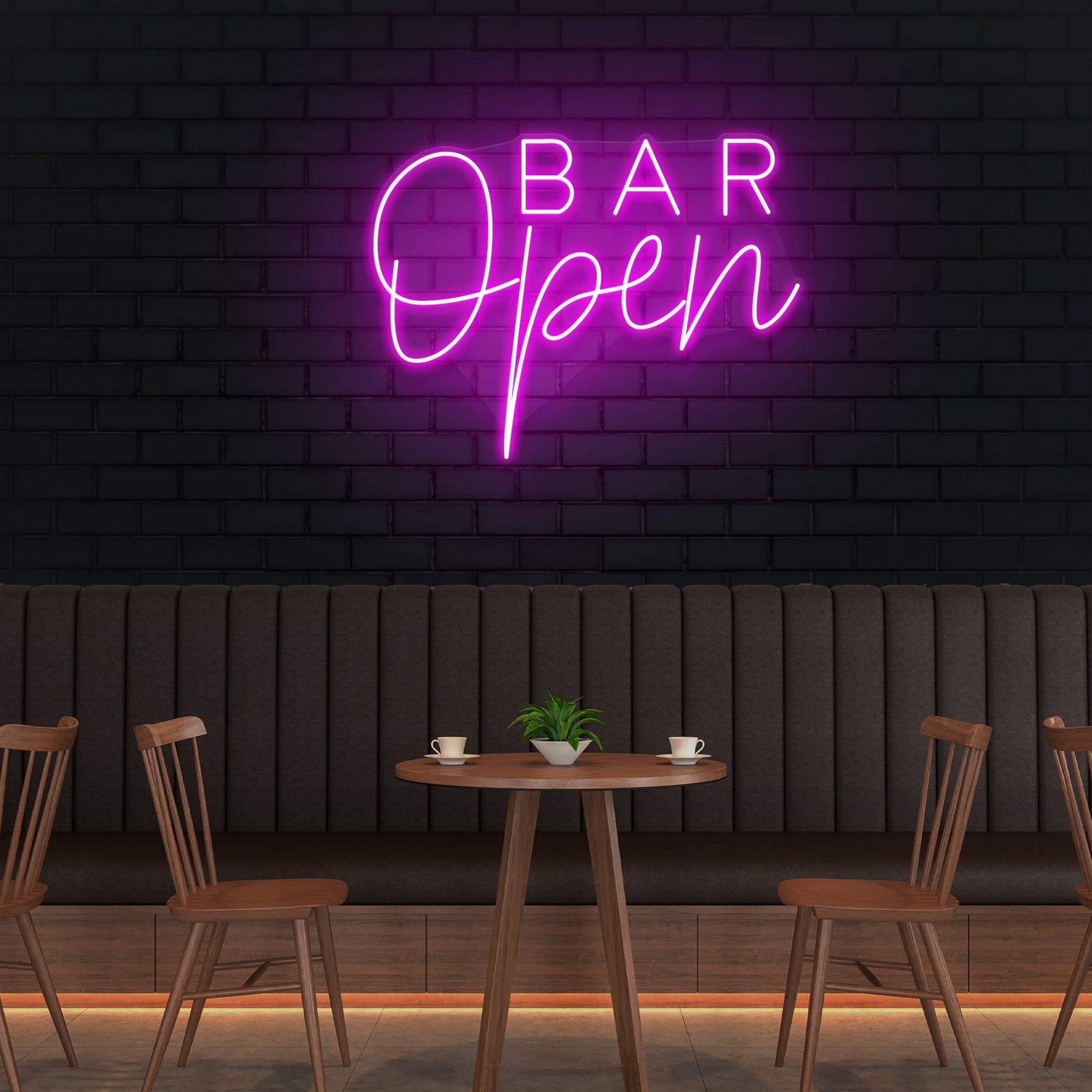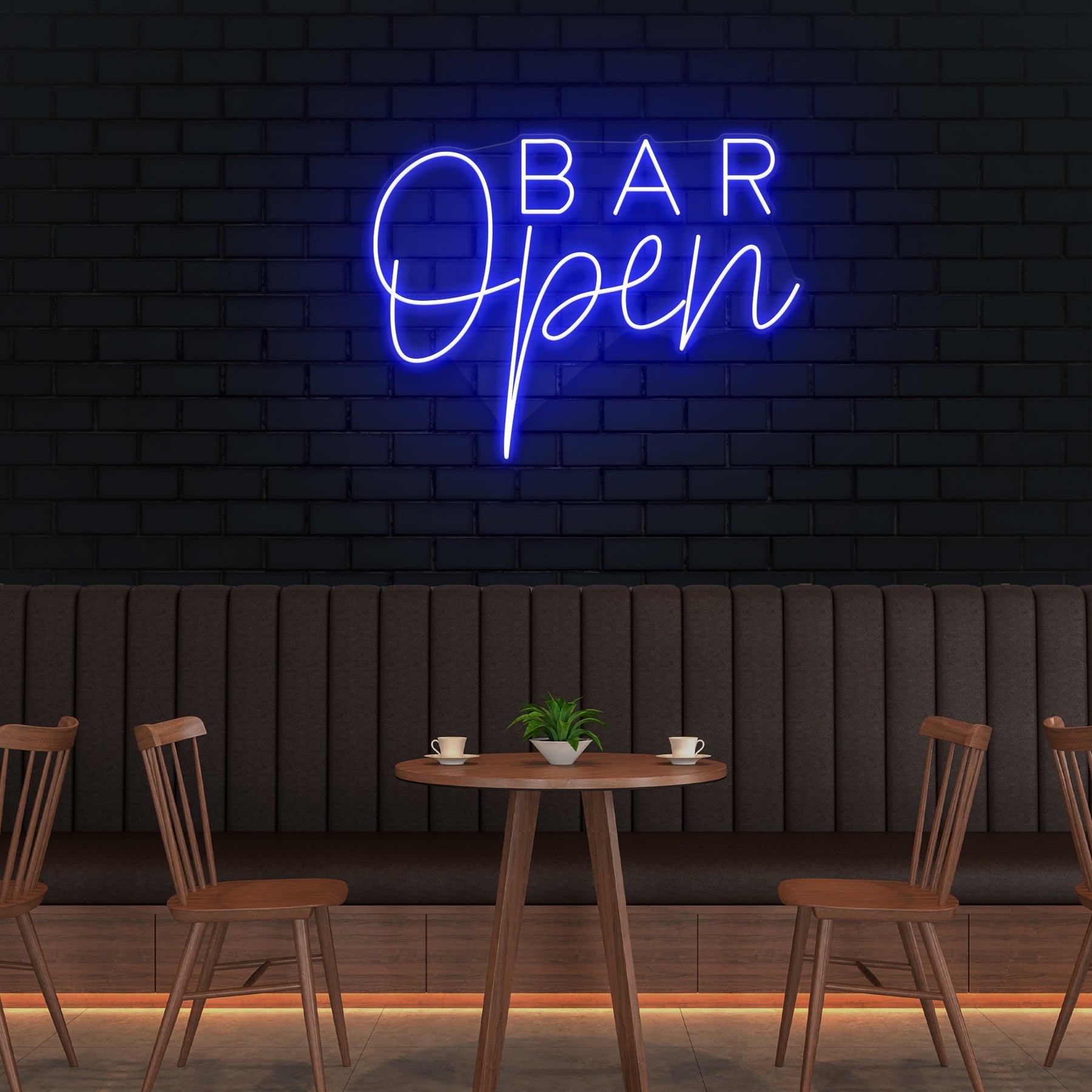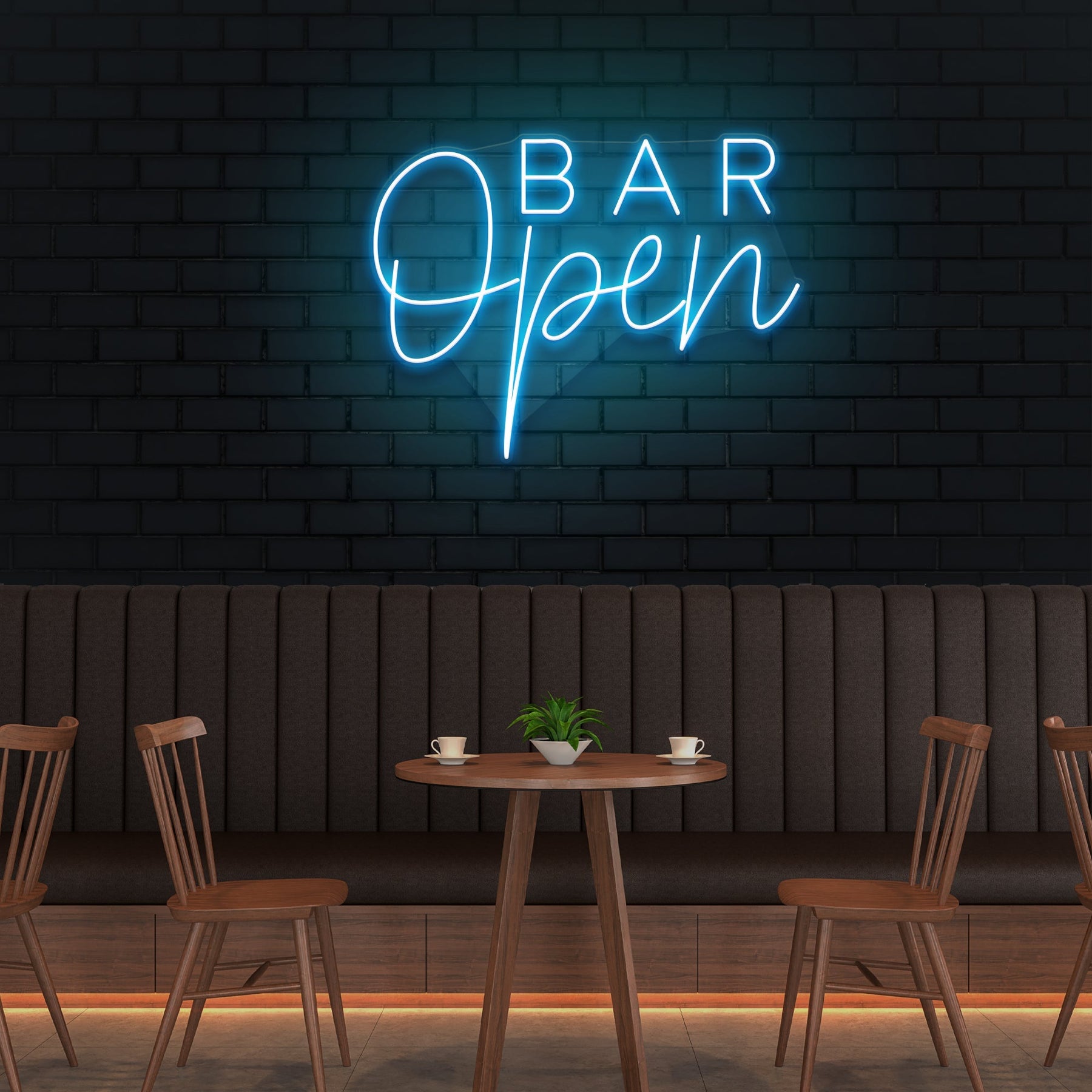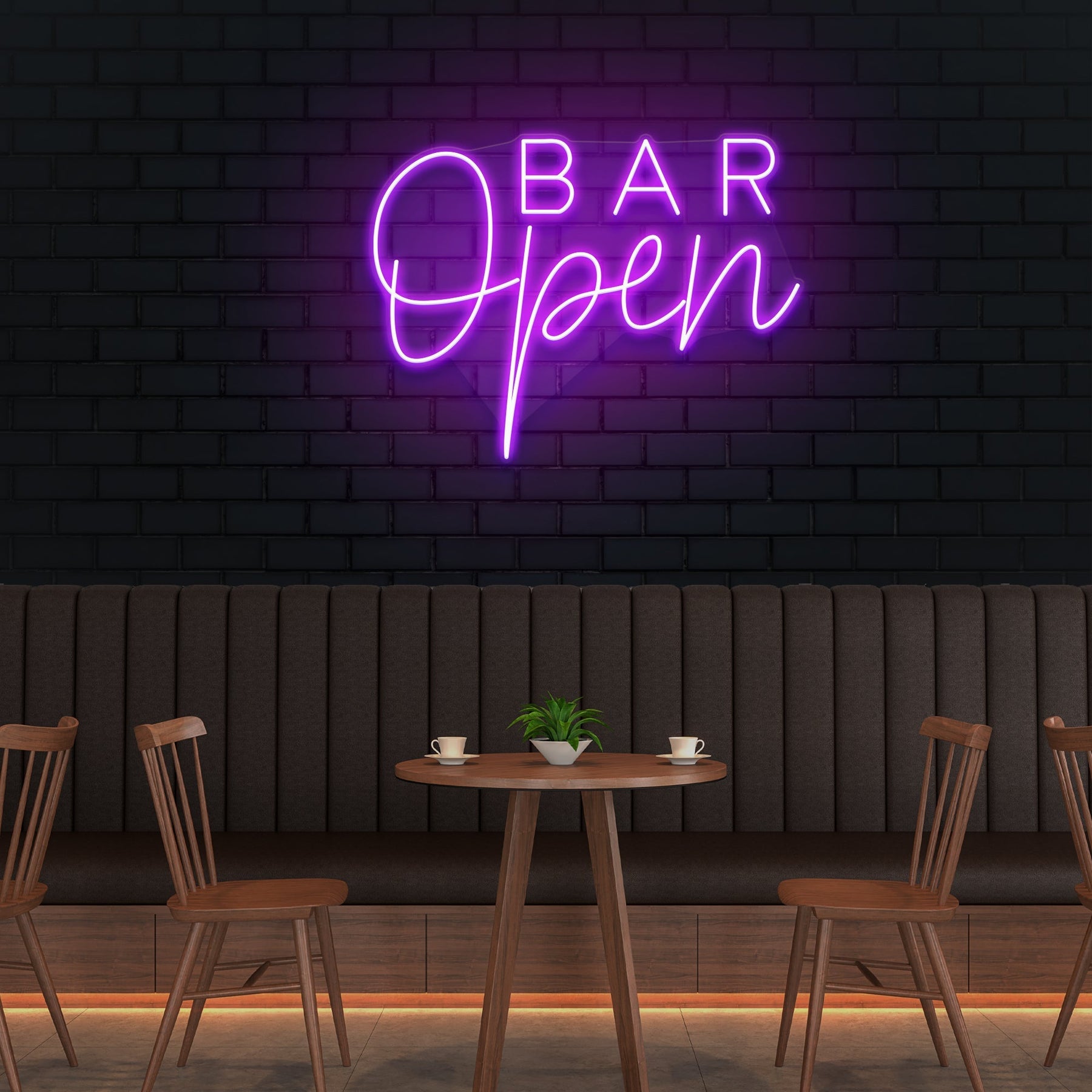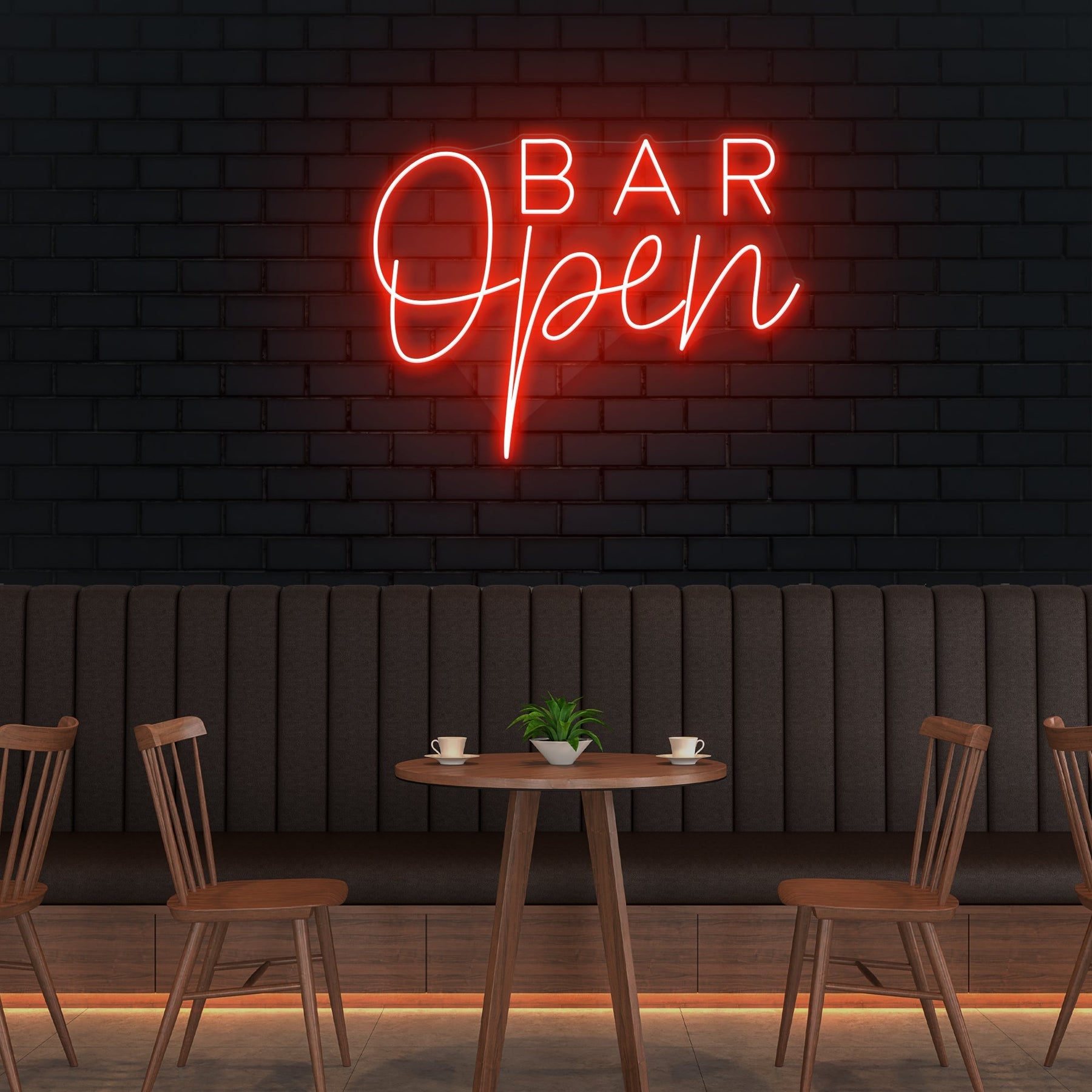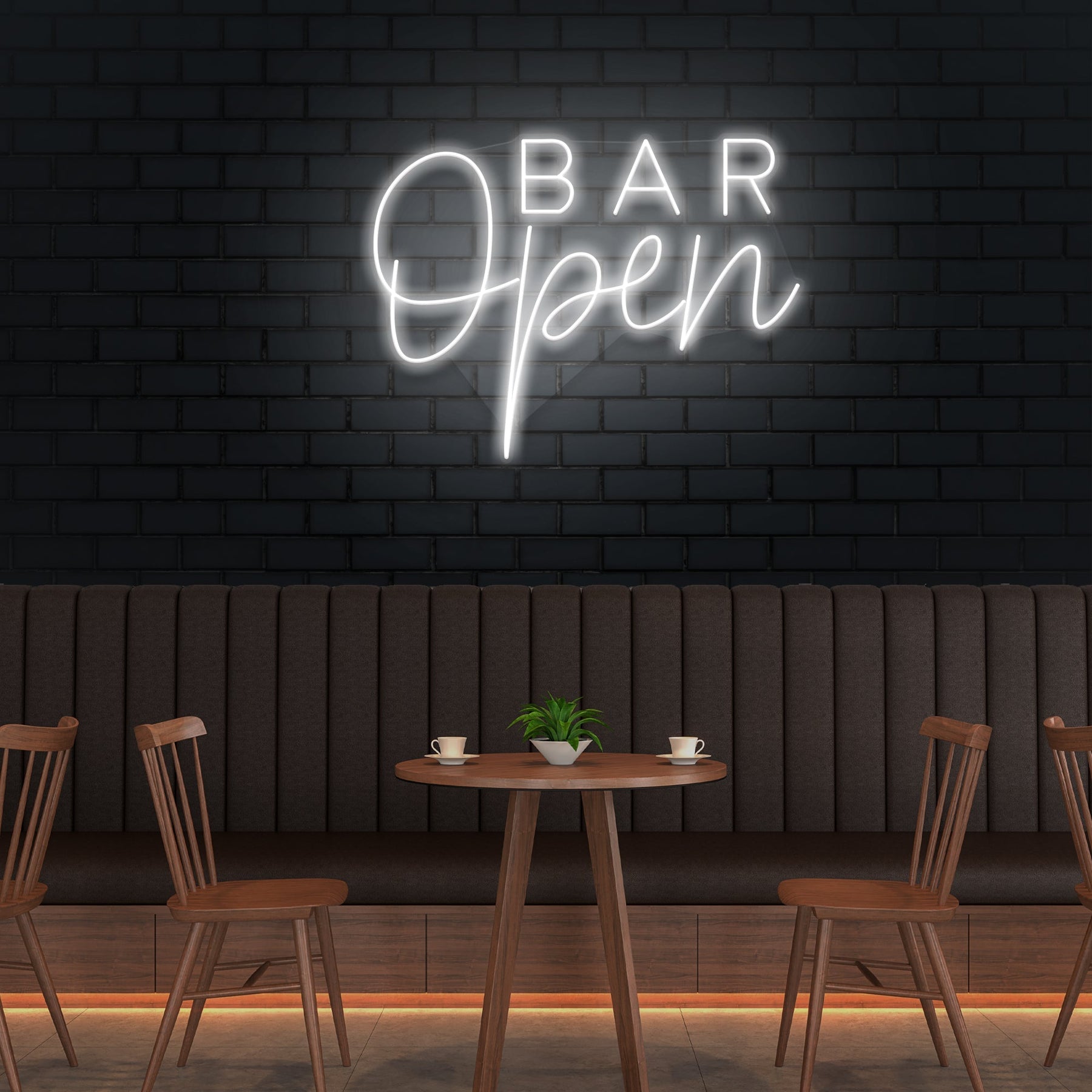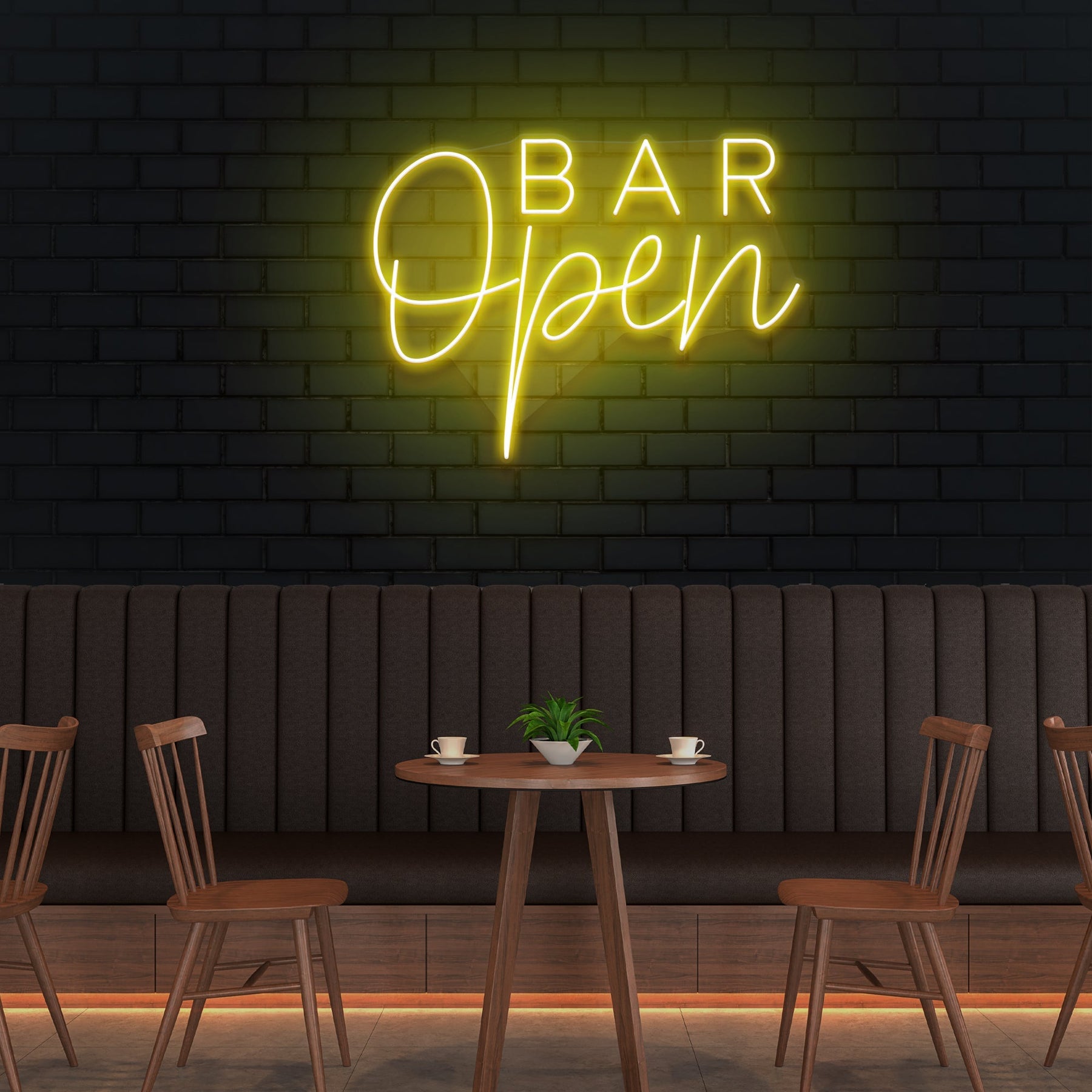 Bar Open Led Neon Sign Light
This Bar Open LED neon sign is more than just a decorative element. It brings a whole new level of excitement and energy to your establishment. You can dance the night away and chill sanctuary in this dreamlike ambiance and the gorgeous glow of the neon sign.

What does this neon sign bring to you? 
With the Bar Open neon sign, you can announce your pub's opening time and welcome your customers with an inviting and captivating atmosphere. The bright and dazzling neon lights create an overwhelming light beauty that is sure to get your customers high and excited for a night out.
It is also available in multi-color choices, allowing you to customize the look and feel of your establishment to match your brand or theme. 
Whether you want to create a relaxed and laid-back ambiance or an upbeat and lively atmosphere, this neon sign can help you achieve your desired effect. With its versatility and stylish design, the Bar Open neon sign is a great addition to any bar, club, or pub looking to stand out and make a statement.
So, if you're looking to take your establishment to the next level and create an unforgettable experience for your customers, look no further than the Bar Open neon sign.
Features
This custom LED light will create a dreamlike ambiance, perfect for dancing or relaxing in a stunning environment. Let's check out this Product description below for detailed information.
| | |
| --- | --- |
| Product type | LED Neon Sign |
| | PVCs and Acrylic |
| | AC 100-240V - 12V 5A |
| | Multi-color |
| | US / UK/ AU/ EU |
| | More than 50.000 hours |
| | 2 years |
| | Yes |
| | Yes |
Besides, all products will be equipped with:
100% Shipping Insurance.

24-month International Manufacturer Warranty.

A wall mounting kit.
Where to buy?
So, if you are a bar owner looking to create a lively and exciting atmosphere in your establishment, look no further than this Bar Open LED Neon Sign Light.
At ORANT NEON, we manufacture every neon sign with the utmost attention to safety and quality, ensuring a seamless and worry-free experience for all who use it. ORANT NEON's high-quality LED lighting will undoubtedly add a fantastic and immersive vibe to your space.