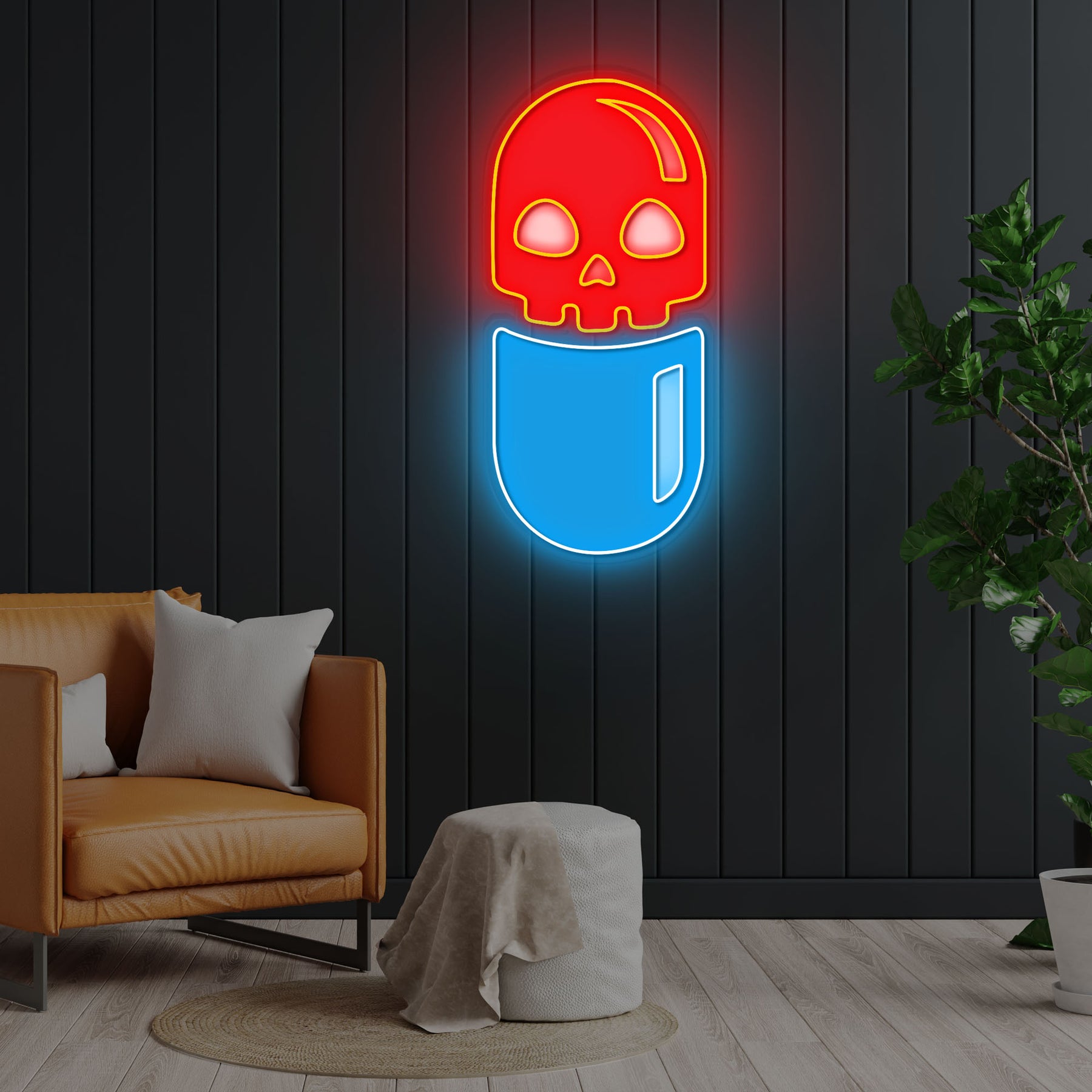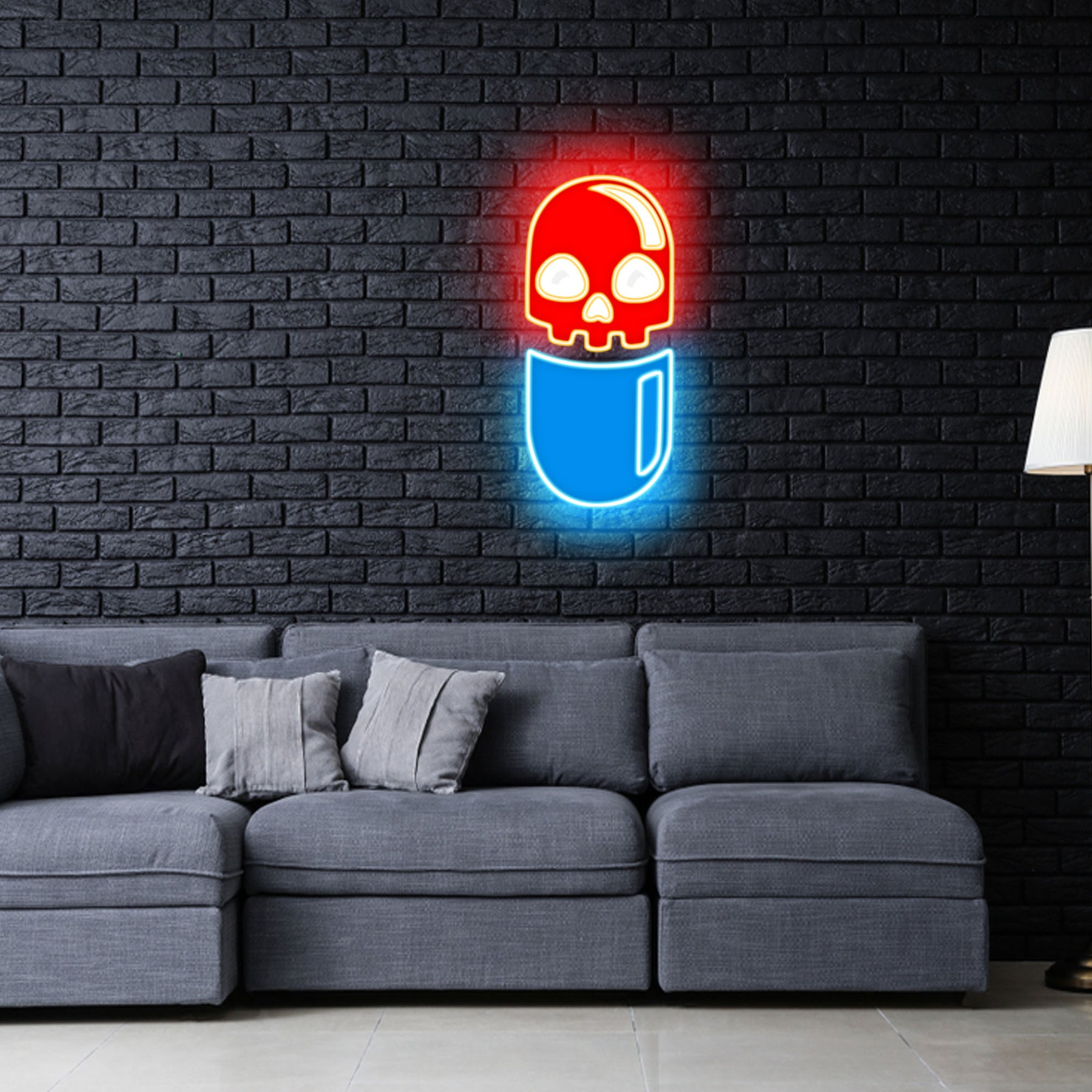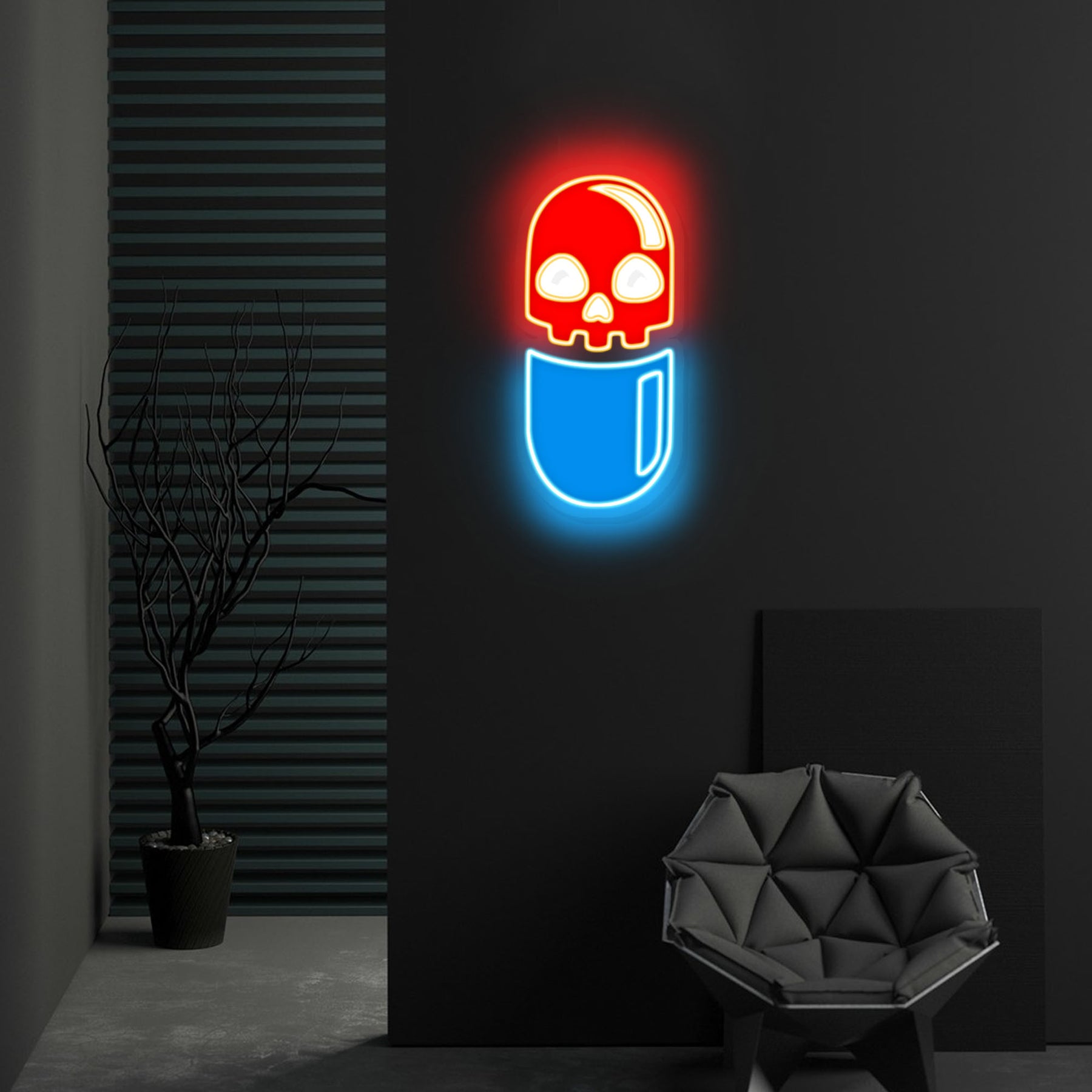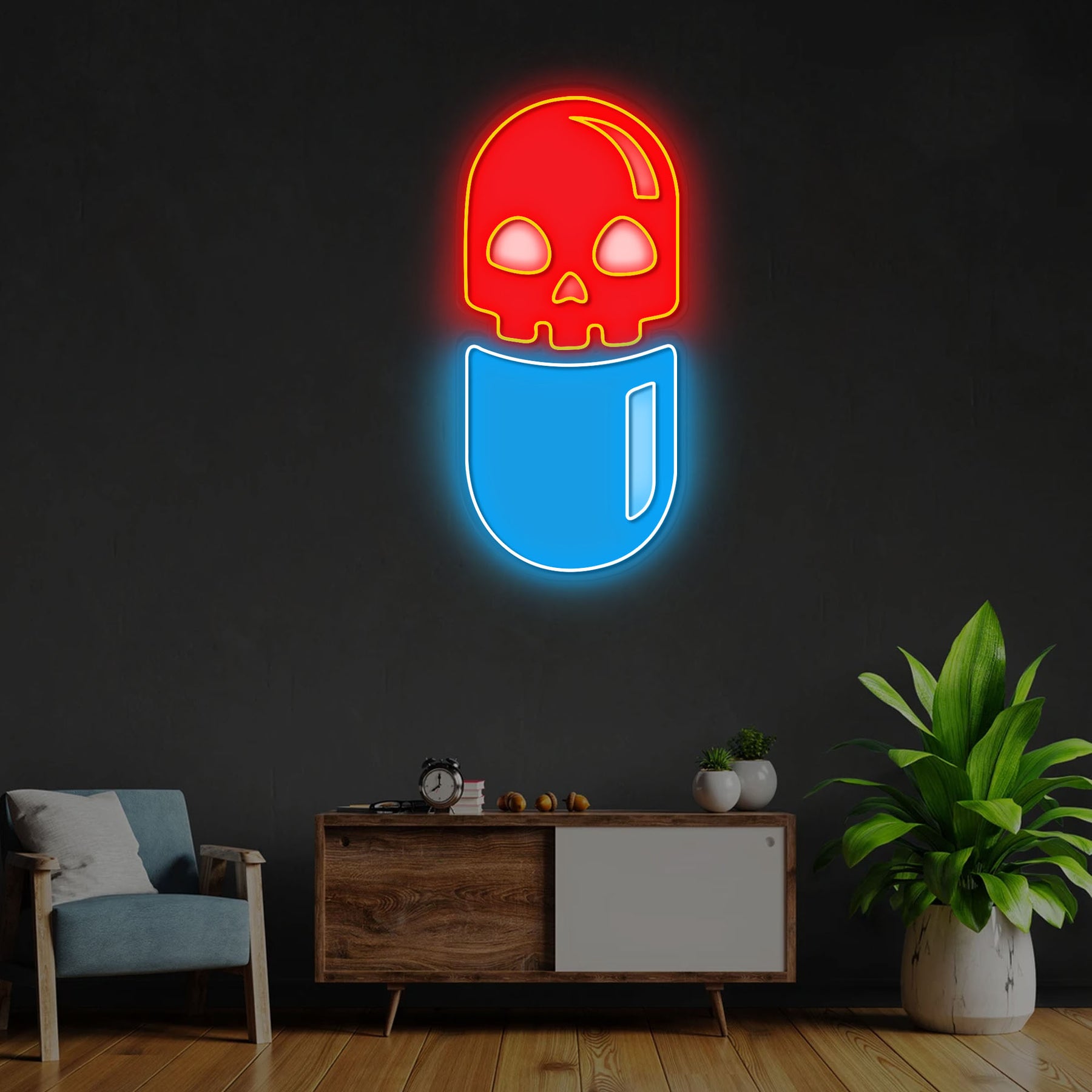 "Chill Pill" Neon x Acrylic Artwork
Material:
LED Neon x Acrylic Print
Take a Chill Pill Neon x Acrylic Artwork and relax
If you are looking for a way to add some personality and flair to your home, office, or business, you might want to consider getting a Chill Pill neon sign. A Chill Pill neon sign is a type of lighted sign that features the words "Chill Pill" in a colorful and stylish font. The sign is designed to create a cool and relaxing vibe in any space, as well as to express your sense of humor and style. We will explore some of the benefits and features of Chill Pill neon signs, as well as some tips on how to choose and install one now!
The combination of neon and acrylic artwork makes up this unique collection by Orant Neon. Choose the best Pop-Art neon sign to decorate your room more impressive!
Chill Pill neon sign: Adding a relaxing vibe to your space
In recent years, neon signs have been popularly used in home decoration. We can create a warm space with the colors that neon signs bring. With a cool design and creating a relaxing feeling for the room, the Chill Pill neon sign has been highly sought after by young people in recent days. Not only does it play a decorative role, but this neon sign also creates a gentle, comfortable atmosphere for your living space.
The sign with the words "Chill Pill" was illuminated with a bright and gentle neon light. The use of neon lighting creates a visually appealing highlight that can instantly enhance the atmosphere of a room. The soft, soothing glow of neon lights brings a relaxing feeling and a romantic atmosphere to the room. Make your room more perfect, showing your style and personality.
Not only does it provide visual appeal, but it also serves as a reminder to rest, relax, and prioritize self-care. In the hustle and bustle of everyday life, it is important to create moments of relaxation and stillness. The Chill Pill neon sign serves as a gentle reminder to slow down, enjoy the present moment, and find peace in your surroundings.
Whether you're a fan of contemporary aesthetics, want to create a cozy atmosphere, or simply love unique and eye-catching décor. Chill Pill will bring you a cool and relaxing style to enhance your living space. So sit back, relax and enjoy the ambiance this sign brings to your home.
What's special about the Chill Pill neon sign?
Chill Pill neon signs are special because they are designed to create a cool and relaxing feeling in any space. They also show your own personality and style. Some highlights that the Chill Pill neon sign brings to users include:
Helps a positive mood
The bright and cheerful colors of this neon sign can help you feel happier and more optimistic. The word "Chill Pill" can also remind you to relax and enjoy life, while not taking things too seriously. It can help reduce stress and anxiety and improve your mental health.
Grab People's Attention
If you own a business, such as a beauty salon, spa, or wellness center. Chill Pill neon signs can help your business stand out from the crowd and attract more attention and more customers. Chill Pill neon signs can convey a message of professionalism, quality and fun, while making your customers feel more welcome and comfortable.
Easy to install and maintain
Made of durable and environmentally friendly materials, it is small in size and lightweight. Easy to hang on any wall or surface without the need for drilling, tools, or assembly. Beside energy saving and durability, Chill Pill neon signs do not generate heat or noise. Additionally, Chill Pill neon signs are easy to clean and maintain, without requiring any special care or maintenance.
There are many different shapes, sizes, colors, and styles
The Chill Pill neon sign really offers a variety of design styles, including many shapes, sizes, colors and designs. Whether you are looking for a compact and charming sign to adorn a cozy corner or attract attention. Chill Pill has options to suit your preferences. With a variety of vibrant colors available, you can choose a sign that perfectly fits your desired space or create a striking contrast. Available in a variety of shapes, sizes, colors and styles, Chill Pill neon signs offer a timeless beauty to add personality and sophistication to any environment.
Conclusion
More than just a sign, Chill Pill is also a creative and unique work of art. With a unique design and a delicate combination of bright neon lighting and unique elements, these neon signs bring a fun and attractive living space to us.
Whether you want to create a highlight in your personal space, refresh your workspace, or create an interesting atmosphere for a bar or event, Chill Pill neon sign will not disappoint you. With its ease of installation and use, this neon sign is a great choice for expressing yourself and creating a creative highlight in any space.
Specifications
Neon Sign Customized to Your Specifications

Power Supply and Adaptor

Dimmer Or Wireless Remote

24-Month International Manufacturer Warranty

Drill holes for installation
Purpose of use
Decorate your home

Decorate your party

Decorate your business

Give as a gift to family, friends or simply satisfy your hobby.
Shipping Information
All orders are processed and ready to be shipped within 5-7 business days upon receipt of payment. Orders are not shipped or delivered on weekends or holidays.
| | | |
| --- | --- | --- |
| Shipment method | Delivery Time | Shipment cost |
| Standard | 7-14 Business Days | FREE |
| Express Shipping | 5-10 Business Days | $75 |
Please note: If your order has any other changes, the delivery time will be later than expected corresponding to the number of days waiting for order adjustment.
Others
Images are for representational purposes only, actual colours will vary depending on font size and selection.

If you have a custom logo or image design, please click:

Custom Logo Neon Signs

staff will get back to you within 24 hours with a FREE design and quote. Also you can check our latest products at

Neon Light

.
Please Note: LED Neon is meant for indoor applications only. If you wish to install your sign outdoors, Glass Neon is naturally waterproof and is the ideal choice.