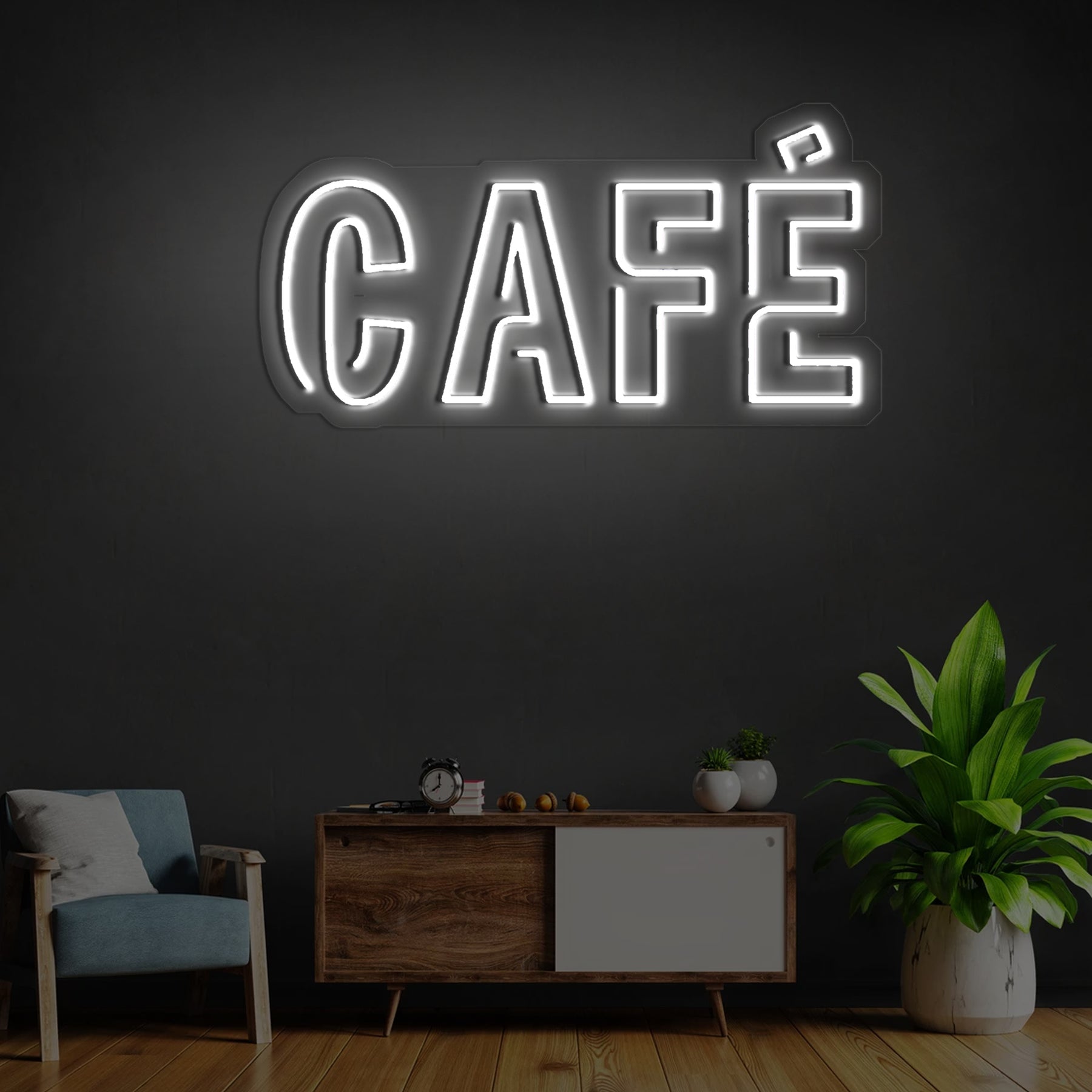 Cafe Neon Sign | Add A Little Romance To Your Space
Do you want to bring a cafe neon sign to your space? It will be an excellent idea for your business. Join Orant Neon to learn about eye-catching neon signs for the cafe below!
Benefits of using a coffee neon sign
Coffee cafes look great lit up with neon signage. Customers at coffee shops enjoy the pleasant environment that this lighting produces. With an LED neon sign, you may beautify your coffee business. 
Additionally, neon sign are purchased to help coffee businesses attract more consumers. The optimum lighting for your company location will produce the free advertisement. Both indoor and outdoor usage benefit most from it. In addition, it offers various advantages over fluorescent lighting.
The most creative neon sign cafe customized
You can use some neon signs coffee below to decorate your cafe. 
Bluebird cafe neon signs
Many people believe that the bluebird is a symbol of happiness, positivity, and joy. Therefore, a bluebird neon sign decorated in your home will help you relax after a tiring day.
Flamingo cafe LED sign
This retro-style 1980s flamingo is the ideal lighting decoration for indoor and outdoor environments. Additionally, this led sign may bring character and elegance to children's bedrooms, living rooms, workplaces, galleries, bars, stores, and coffee shop décor. The ideal present for your loved ones.
Ricks neon sign cafe
The neon sign of Rick Blaine's luxury nightclub and casino (Rick's Café Americain) is prominently shown in this timeless story of a man divided between love and virtue. You'll start a lovely friendship when you display this piece of renowned movie memorabilia on your wall.
Flo's cafe LED sign
You are a significant lover of space renovations. It's as if you always attempt to upgrade your cafe area to make it appear excellent. The neon sign over Flo's Cafe is ideal for you.
Beautify your wall with gorgeous neon signage! Choose the ideal size for your room to show off your sense of style via Neon art.
Customize your neon coffee signs quickly at Orant Neon
In addition to the products above, you can design your neon sign and send it to Orant Neon. You can choose your neon sign template's color, size, font, or image. Our custom neon sign service will help you turn your designs into eye-catching display products.
What should you know before giving a neon sign for cafe?
Before buying neon coffee signs, what do you need to consider? To know more, follow the frequently asked questions below!
What should we do when the neon sign not working?
Step 1:

Search for any loose connections and check the voltage supply to the light. 

Step 2:

Check the neon light system for damaged tube sections, shorted or broken wires, excessively low voltage, and broken or damaged cables. Wire breaks and shorts prevent any electricity from reaching the lamp. All the neon lights in a series linked to a broken neon light will not operate. Find the damaged area, then repair it.

Step 3:

Check for any leaks along the glass tube. Repair or replace it.

Step 4:

Verify the transformer's continued functionality and verify that the new transformer has an output voltage that can supply the neon light.
Neon sign electricity usage
150 watts are typically required to power an LED neon sign. On the other hand, fluorescent and neon glass need 610 watts and 400 watts of power, respectively. This alone indicates a lower power requirement of neon signs for the same lighting effect.
How much is a neon coffee bar sign cost?
Numerous more elements, like the intricacy of the design, the size that the client requests, and the text size, affect the price of having a neon sign for the cafe.
The good cafe neon sign will be an intense highlight for your space. Get one for your space on Orant Neon's website.